Part 1 of a three part series on American journalists' difficulty in obtaining visas to China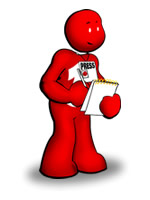 In less than two years, China has effectively banned four journalists – either American citizens or those working for American media companies – from entering and reporting on the country.  Their crime?  None that the Chinese government cares to explain.  But most outside of China believe that it was these reporters' – or their colleagues' – critical coverage of China that proved to be their sin.
As China rises, its government has come to realize that it has a bit of a problem: its image.  While the Chinese government can effectively censor its domestic media from reporting on human rights violations, political unrest, corruption, or anything it deems sensitive, its control of the foreign media has long proven less successful.  Until more recently.  For the past few years, Beijing has increasingly used the journalist visa process to try to influence foreign reportage and to signal to foreign media outlets that they better tone down critical coverage.  Unfortunately, it appears that some U.S. news organizations are getting the message and towing the line.
To date, the U.S. government has remained silent about China's assault on foreign journalists, even as U.S. citizens and news outlets are increasingly targeted.   Last month, when China denied Reuters' visa request for veteran China journalist Paul Mooney, the Administration again failed to issue any public statement.
The U.S. government's silence is not without its costs.  As the world's second largest economy and an increasingly bellicose nation, accurate reporting on the country is imperative to the United States.  If Beijing is permitted to continue to trifle with foreign journalists' visas, frank reporting on China will become a relic of the past.  But it is the U.S. government that can prevent this outcome if it chooses to act and not wait for the situation to get worse.  Which it will if the past year is any guide.
Paul Mooney's Experience Epitomizes Foreign Journalists' Visa Anguish
Soft-spoken  and unassuming, Paul Mooney is not what you would expect from a former soldier who saw some of the worst fighting of the
Vietnam War.  But those familiar with his hard-hitting news reports on China, have little difficulty understanding why he's been called the bane of Beijing.
Mooney, a freelance journalist in China for the past 18 years, moved back to the United States when his contract with Hong Kong's South China Morning Post expired.  With his in-depth knowledge of China, understanding of its people and politics, and fluency in Mandarin, Reuters quickly picked up Mooney as one of their China correspondents.  Mooney is the type of reporter you want on the ground in China if you want accurate and interesting reporting.  Reuters submitted Mooney's journalist visa application in March 2013.
In a phone interview with China Law & Policy, Mooney said he figured the Chinese government would make him jump through some hoops to get the visa since some of his articles in the past few years covered more sensitive topics.  In fact, during his last two visa renewal cycles in Beijing – in 2010 and 2011 – the Public Security Bureau ("PSB" – the organization that renews the actual visa) had him meet with officers in an interrogation room in the back of the visa application hall.  In 2010 – in what Mooney interpreted as a power play – the PSB demanded that his wife attend the visa renewal interview with him.
If the 2010 and 2011 renewal processes were difficult, applying for a new journalist visa from abroad just added to Mooney's struggle.  In April 2013, Mooney was summoned to the Chinese consulate in San Francisco for an interview.  But again what should have been a routine affair proved to be a 90 minute interrogation.  Familiar with his articles and prior visa interviews, the consular officer grilled Mooney on some of his more critical articles such as the suppression of Chinese rights activists and the Chinese government's treatment of blind dissident Chen Guangcheng.  According to Mooney, the official ended the interview telling him that if China let him back in he hoped that his reporting would prove more "objective."  "It is outrageous and unacceptable that they can call you in and tell you how to report" Mooney told China Law & Policy.  "Imagine a U.S. official calling in a German reporter and telling him what to write about?"
According to Mooney, another Reuters China correspondent who applied for a new visa around the same time Mooney did and whose focus was solely economic, received her journalist visa approval in May.  But for Mooney, the wait continued for another seven months. Then on November 8, 2013, Reuters informed Mooney that China had denied his visa application.  According to Mooney, the Ministry of Foreign Affairs ("MOFA") did not explain its decision providing only a cryptic written statement to other journalists covering his visa denial that its determination was made in accordance with Chinese law and regulations.  "If they want to reject you, they should give a reason" Mooney said.  "This is not the behavior of a country that wants to be a superpower or a respected power.  It's childish."
Mooney believes the Chinese government's real reason to deny him a visa was to censor his China reporting and potentially chill other foreign correspondents' China coverage.  Calls to the Chinese Embassy in Washington went unanswered.
Harassment of Resident Foreign Journalists in the Visa Renewal Process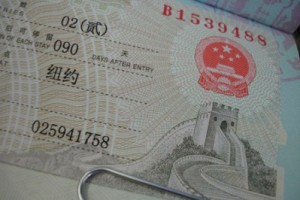 What Mooney labels "childish" behavior – the use of the visa process to ostensibly chill the foreign press – appears to have become a strategy that the Chinese government is more quick to employ.  Which it can do on an annual basis.  For resident journalists in China, the journalist visa ("J-1 visa") is only good for a year, expiring every December.  Beginning in November, every resident foreign journalist begins the renewal process, first re-applying with MOFA for a press card and then, once obtaining the press card, renewing her J-1 visa with the PSB.  But what should be a routine event has turned into an anxiety-ridden affair.
In the past three years, the Foreign Correspondents Club of China ("FCCC") has documented an increasing number of incidents where the Chinese government threatens not to renew a visa or unnecessarily delays the visa renewal process.
In its November 2012 survey,[1] the FCCC found that since the end of 2011, at least 29 resident foreign correspondents were threatened with a visa non-renewal.  The respondents' quotes (119 FCCC members responded to the survey) show that some of these threats were linked to specific reporting or journalists' "attitude."
Currently, all of China's resident foreign correspondents are undergoing the visa renewal process.  In a phone interview with China Law & Policy, Peter Ford, president of the FCCC, said that it was just too early to draw any conclusions from the 2013 process as it is ongoing but he did note that "reporters for media which have displeased the authorities appear to be facing unexpected delays."
Who displeases the authorities is anyone's guess although some topics are touchier than others on the Chinese government's revolving list of sensitive subjects.  But as Ford told China Law & Policy, "it would seem that the red line the government has drawn in the last 18 months concerns finances of senior government officials."  In line with that assessment is the fact that for the two foreign media outlets that covered that issue – Bloomberg and the New York Times – both have had their websites blocked in China since publishing their reports.  In January 2013, the New York Times reported that Chinese hackers – hackers possibly related to the Chinese military – had attacked its website for many months. Those attacks began on the eve of the Times' publication of the first of David Barboza's Pultizer Prize-winning series on Premier Wen Jiabao's role in preventing the legally-mandated break-up of one of his family's lucrative holdings – Ping An Insurance.
Additionally, according to Ford, China's changed visa regulations, which applies to all foreigners residing in China, makes renewal of the J-1 visa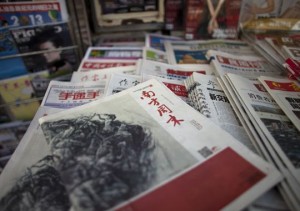 procedurally more difficult.  With the new regulations that went into effect in July 2013, the PSB (which is the entity that issues the visa; MOFA issues the press card which is necessary to obtain to apply for the visa) is now permitted to take 15 business days – basically three weeks – to issue the renewal. During that time period, the PSB holds on to the reporter's passport, making international travel impossible.  Prior to those changes, the PSB only had 5 business days for the renewal process.  How these procedural changes will affect the J-1 visa renewal process is yet to be seen, but at the very least, it makes an already trying process more difficult.
Foreign Media Outlets Can't Get Their Reporters In
For foreign journalists living in China, the visa renewal process is certainly distressing.  But for those journalists trying to get into China, the visa process can become a wall.  Included in the FCCC's November 2012 report, 20 foreign reporters stated that they had to wait four months or more for their J-1 visas to be processed.  According to Ford, the FCCC considers waiting more than three months for a J-1 excessive.  For a temporary correspondent who receives a J-2 Visa, the FCCC believes it should only be a 30 day wait.
Presently, two individuals waiting an excessive period of time for a journalist visa are New York Times' reporters Philip Pan and Chris Buckley.  Pan, who is ostensibly the New York Times' Beijing Bureau chief, has been in a Chinese government-imposed visa-limbo since March 2012.  His colleague Buckley, reporting on China from Hong Kong, has been waiting for his J-1 visa since at least December 2012.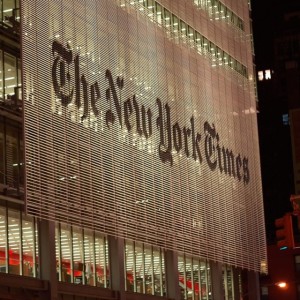 But the New York Times is not alone.  Andrew Higgins, the Washington Post's China correspondent waited in Hong Kong for over three years for his J-1 visa.  His crime?  Likely his 1991 expulsion from China for possession of confidential documents concerning the alleged suppression of a Mongolian nationalist movement.  Unable to obtain his J-1 visa, in September 2012, Higgins announced his resignation from the Washington Post.  He now reports for the New York Times from Brussels.
If Higgins' experience and Mooney's outright visa denial are any guide, the future does not look bright for Pan and Buckley.  Especially in light of the fact that the New York Times has more recently published another likely sensitive series –  J.P. Morgan Chase's hiring of the Chinese leadership's children, including the daughter of former Premier Wen Jiabao.  Luckily the New York Times hasn't gotten the hint that its coverage isn't particularly popular with the Chinese regime.
For Part 2, which examines various U.S. media outlet's possible self-censorship, please click here.

---
[1] The FCCC's "2012 FCCC Visa Survey Report" is on file with China Law & Policy.  To obtain a copy, please email fcccadmin@gmail.com.
5 Responses to "Another American Reporter Banned From Beijing"