Part 2 of a three part series on American journalists' difficulty in obtaining visas to China.  For Part 1, click here.

While the New York Times might still be on a path to publish at all costs, other news organizations might not be so immune to the Chinese government's attempts to muzzle more critical voices.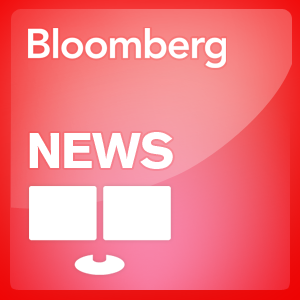 Last month, Hong Kong-based Bloomberg New reporters leaked to the press allegations of self-censorship at the organization.  According to the staff's accounts, editor-in-chief Matthew Winkler killed an explosive investigative piece that revealed the financial ties between one of China's wealthiest men and the top leadership of the Chinese Communist Party, one of the "redlines" that often leads to visa troubles.  These Bloomberg reporters told the New York Times that Winkler's concern was that if they published the story, his journalists might be kicked out of China altogether, leaving the organization unable to cover anything.  Bloomberg has denied the allegations and has stated that the story is still active.  It has yet to be published.
But if these allegations are true, Bloomberg would not be the first major U.S. news organization to participate in eyebrow-raising and possibly self-censoring behavior.  The Washington Post had a similar curious event, where the long arms of the Chinese censors potentially reached the Post's headquarters in Washington.
An Example of Self-Censorship in the U.S. Capitol?
In late 2009, Peter Manseau was studying for his doctorate in religion at Georgetown University.  Manseau was far from a China hand but through his religious studies became intrigued by Eastern religions, in particular the use of qigong in traditional Chinese religions.  Coincidentally, 2009 also marked the ten year anniversary of the Chinese government's public crackdown on the spiritual movement of Falun Gong, a movement the Chinese government has long considered a cult and a threat to its rule; it does not like to even be reminded of the group's existence.  But with the anniversary, Washington D.C. was awash in Falun Gong protests and demonstrations.
Seeing these demonstrations, which usually included qigong movements, Manseau pitched an article idea to the Washington Post for a piece
focusing not so much on Falun Gong in China but more on what it is in the United States, in particular the groups that amass on the streets of D.C.  The Post liked the idea and Manseau began writing.  Because the piece was about individuals who lived in the District, it was to be a featured piece in the Washington Post's Sunday magazine.  Manseau was under the impression that the story, scheduled to run at 4500 words, might even be a cover piece.   "They were entirely supportive," he told China Law & Policy in a phone interview.
Although the article was to be D.C.-focused, there was no way to avoid the underlying political currents since his interviewees – two North American-born practitioners and one an exile from China – kept raising the issue of the Chinese government's suppression of Falun Gong.  "I reported the story out and realized that the story couldn't run without contacting some Chinese official to comment" Manseau said in his phone interview.
On April 30, 2010, Manseau called the Chinese Embassy and spoke with its press person, Wang Baodong.  "He told me that he didn't want the story to run. It wasn't threatening in any way, but he did say something along the lines of 'We would strongly encourage you not to write such a story.' He then mentioned a top editor at the Post, and asked if the Sunday magazine was in this editor's portfolio." Manseau added Wang's comments to his article and then on May 3, 2010, filed a final draft with the magazine.  Manseau believed that the story would run at the end of that month.
But it didn't.  Instead, on May 7, 2010, Manseau learned that there was trouble with his article and on May 10, 2010, the Washington Post, once supportive of the piece, killed it.  The article never ran in the Post (an updated version was later republished by Salon as "Falun Gong's March").  For Manseau what was interesting was that he wasn't paid a "kill fee," a percentage of the full fee, usually 10 to 30%, that is contractually obligated to be paid if the article is cancelled.  Instead, as he told China Law & Policy, he was paid in full.
Was there Chinese government pressure at play here?  Manseau believes so.  He told China Law & Policy that at the time he learned that Wang Baodong, the Chinese Embassy spokesperson, raised the issue of his Falun Gong piece directly with high-ups at the Post.
China Law & Policy's calls to the Washington Post to verify or deny these allegations were not returned.
What is curious about Manseau's story is that its time frame, especially when the article was killed, coincides with the Washington Post's struggle to obtain its China correspondent, Andrew Higgins, a journalist visa.  Hired in 2009, Higgins was in Hong Kong, anxiously awaiting to start reporting from China.  But because of his prior work and expulsion from China in 1991, the Chinese government was not moving quickly on his application (although it did give him a temporary visa to cover President Obama's China trip in November 2009).
In fact, in March 2010, just a little less than two months before Manseau called the Chinese Embassy, the Washington Post enlisted the help of Henry Kissinger in its efforts to get Higgins a residential journalist visa.  In fact, the foreign editor at the time, Douglas Jehl, told the Washington City Paper that the Post was talking to the Chinese Embassy about Higgins visa and found that "[t]he embassy has been very responsive to our requests."
In 2010, when Manseau was in the midst of writing his piece, Jehl was having conversations with the Chinese Embassy about Higgins' visa.  Did the Embassy – as a quid pro quo – put pressure on the Post to pull the Falun Gong piece after Manseau showed his hand to Wang?  If it did put pressure on the Post, can the Post be blamed for pulling the article in the hopes that its reporter, desperate to enter China, would be allowed in?  More importantly, how many other editors at different news organizations have had to make similar pacts?
'Pleased To Meet You, Hope You Guessed My Name:' The World Media Summit
One such pact that seems to be becoming a regular affair is the "World Media Summit," an event that the China Media Project aptly described as "the media event all major global media players attend but none bother to actually cover."
Created in 2008, the year China was to hold its first Olympics, the World Media Summit is the brainchild of Li Congjun, president of the
state-run Xinhua News Agency and formerly deputy chief of China's Central Propaganda Department.  With many using the Beijing Games as an opportunity to criticize China's human rights record, 2008 was the year that the Chinese government was made painfully aware of its image problem in the Western press.
Enter Li Congjun.  According to the Summit's English website, Li held conversations with many of the top movers and shakers of the Western media who were in town for the Games: Rupert Murdoch of News Corporation, Tom Curley, President of the Associated Press, David Schlesinger, Editor-in-Chief of Reuters and Mark Thompson, Director of BBC.  These conversations allegedly resulted in everyone agreeing to "enhance cooperation in a win-win context" and the creation of the World Media Summit.
Since those first formative talks, there have been two World Media Summits, with the list of significant media outlets in attendance increasing.  This past October, the World Media Summit's presiding members, which according to Chinese news reports include executives from News Corporation, the Associated Press, Reuters, ITAR-TASS News Agency, Kyodo News, BBC, Turner Broadcasting, Google, Al Jazeera, the New York Times Company, NBC News, MIH Group, and Kasturi & Sons Limited, held a meeting in Hangzhou, China to discuss the next summit and the possibility of creating an international prize for journalism.
It not out of the ordinary for the Chinese government to create an alternative reality, a sort of cocoon world.  Largely its internet is sealed off from the rest of the world – while everyone else is on Twitter, the Chinese are on Weibo – and in response to some of the Nobel Peace Prize committee's choices, in particular the selection of human rights activist and current prisoner Liu Xiaobo, the Chinese government created the Confucius Peace Prize.  Vladimir Putin was the 2011 winner.
Thus, the idea of creating an international journalism prize without acknowledging the existence of already established journalist prizes is not necessarily bizarre for China.  But it is a bit curious that media outlets like the New York Times and the Associated Press, would be on board with such a prize.  And who would determine the criteria?  Unfortunately  the World Media Summit is not a transparent event, at least not in the Western press.  Agendas, agreements or any other outcomes are not made public.
But what was made public – at least by Xinhua News – is that the New York Times will host the 2014 World Media Summit followed by Al Jazeera in 2016.  Not surprisingly, other than Bloomberg, these two media companies have faced some of the harshest journalist visa treatment.  As recounted in Part 1, two New York Times reporters have been waiting for over a year for their journalist visas.  Al Jazeera's situation is even worse.  In 2012, it had to completely shut down its China operations when the Chinese government conveniently failed to renew its sole reporter, Melissa Chan's, journalist visa before it expired.  Chan, who had been covering sensitive subjects like China's use of "black jails" to quash dissent, fled China in May 2012.
Is hosting the World Media Summit the quid pro quo for positive visa treatment?  Will the New York Times and Al Jazeera reporters now be
able to get into China?  If Manseau's tale is correct, the answer is no.  His Falun Gong piece was killed but Andrew Higgins never got his journalist visa.  Similarly, Bloomberg's recent actions – if true – have not put its journalists in a better position.  At Tuesday's no-questions press conference between  U.K. Prime Minister David Cameron and Premier Li Keqiang in Beijing, Bloomberg reporter and U.K. citizen Robert Hutton was blocked from attending.  The Chinese government has denied that this was intentional.
Why does this keep happening?  Why does each media company think that it will be the exception?  It is the lack of unity among the major media outlets in dealing with the Chinese government about their journalists' visas that is a weakness.  Each thinks it can make its own compromise with Beijing.  And that is their second fallacy: seeking compromise.  Compromise is not usually what authoritarian regimes do.  Control and domination – like the Chinese government's relationship with its domestic media – is the usual end game.  Even with a united front, this is likely not a battle that the Western media can win on its own.
For Part 3, which examines the U.S. government's present response and what it can do to change this situation, is posted here.

7 Responses to "Self-Censorship or Survival? If so, Bloomberg is Not Alone"