Part 2 in a three part series on the Chinese Media Reciprocity Act & foreign journalists in China
(For Part 1, click here)
Putting aside the shrill rhetoric surrounding the Chinese Media Reciprocity Act and the fact that it only deals with the harassment of a small segment of U.S. journalists in China (the VOA and RFA reporters), the Act does draw attention to an increasingly problematic issue: the Chinese governments harassment of foreign journalists through the visa process.  It also raises the question: what should the U.S. government be doing about this harassment?
The Visa Renewal Process for Foreign Journalists – a Censoring Tool?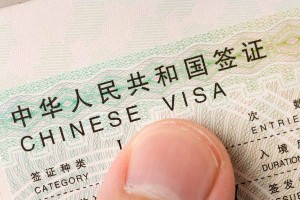 In the past two years, the Foreign Correspondents Club of China ("FCCC") has documented an increasing number of incidents where the Chinese government threatens not to renew a visa or  unnecessarily delays the visa renewal process.  In China, a journalist visa ("j-visa) is only for a year and must be renewed every December.  What should be a routine event has turned into an anxiety-ridden occasion.  In 2011, the FCCC started focusing on the difficulties some of its members experienced in renewing their visas.  A 2011 FCCC  survey reported that 27 foreign journalists waited four months for a visa renewal.  According to Peter Ford, president of the FCCC, the FCCC considers waiting more than three months for a visa for a permanent correspondent excessive (for a temporary correspondent the FCCC believes it should only be a 30 day wait).  Thirteen journalists waited six months for a visa; and for three, their visa applications have been pending since 2009.
For 2012, the numbers have only gotten worse.  In the FCCC's  2012 survey, released on May 31, close to a third of all respondents (36 out of 111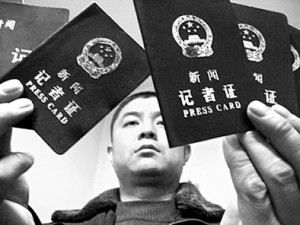 respondents) reported difficulty with renewing their j-visas or obtaining visas for new colleagues.[1]  Furthermore, the FCCC's 2012 survey found that 21 of these reporters were told or believed that their visa difficulties were a direct result of their China coverage, demonstrating the Chinese government's attempt to censor foreign correspondents by threatening their j-visa.  Peter Ford, president of the FCCC, told China Law & Policy that he doesn't think that these threats and the continued harassment has had a chilling effect on foreign reporters' China coverage.
It's true that great and hard-hitting stories still make their way to our shores and maybe we just haven't hit that tipping point.  But if China increases its pressure on foreign journalists, at what point will they crack and soften their stories?  A loss of a visa, especially for freelance journalists, could easily mean a loss of one's livelihood.
A Foreign Correspondent Expelled from China: Becoming More than Just a Visa Problem
This past May, the Chinese government took the bold step of kicking out a foreign journalist: Melissa Chan, a U.S. citizen and long-time Al Jazeera English correspondent in Beijing.  The reason for Chan's expulsion from China?  We don't know.  The Chinese government has elected not to share that information.  But most speculate that it was a result of the Chinese government's displeasure with Al Jazeera's documentary of Chinese forced labor camps, a documentary that Chan played no role in filming and it was produced out of Al Jazeera's London bureau.  Likely though, Chan's hard-hitting coverage of official corruption, government land grabs, black jails and other sensitive topics didn't help her case.  Prior to her expulsion, Chan was already being harassed:  her visa was not renewed for another year, instead she was on three short-term visas, probably to keep her on a "tight leash."
Is Chan's treatment a bell weather for other reporters?  Soon after Chan's departure, Ford, as then president-elect of the FCCC was summoned to the Ministry of Foreign Affairs (the body which, in conjunction with the Ministry of Public Security, oversees foreign  journalists) and was reassured that Chan's case was "sui generis." "I was assured by a Ministry official that Melissa's case was specific to her and other correspondents had nothing to fear."  But as Ford went on to muse, the official's statement only provided so much solace to the remaining correspondents in China; as long as the Chinese government continues to be mum on those specifics and persists in using the visa process as a censorship tool, other foreign correspondents don't know if they have crossed that line that Chan crossed until they actually cross it.
As discussed in Part 1 of this series, one reason to oppose the Chinese Media Reciprocity Act is a belief in freedom of the press.  One would think that the U.S. government would have a particular interest in guaranteeing that journalists around the world – especially foreign journalists abroad – are left unharassed and are free to report their stories.  But the U.S.' reaction to the expulsion of one of its citizens questions this commitment.  In a single press briefing, Department of State deputy spokesperson, Mark C. Toner, expressed the Department's "disappointment:" "I would just say that we're disappointed in the Chinese Government – in how the Chinese Government decided not to renew her accreditation.  To our knowledge, she operated and reported in accordance with Chinese law, including regulations that permit foreign journalists to operate freely in China."
True Chan was not working for a U.S. media organization and instead was working for Al Jazeera, and her expulsion came soon after the difficult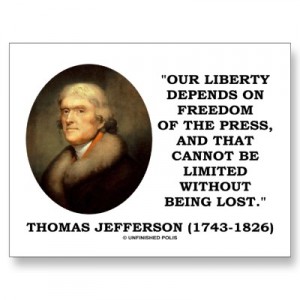 negotiation on Chen Guangcheng, but regardless, one would think that the U.S. government, the stalwart of press freedom, would have been more than just "disappointed."  Even if the U.S. government did not want to raise the issue of an Al Jazeera reporter, it could have used Chan's expulsion to highlight the case of Andrew Higgins, one of the Washington Post's China correspondent who since 2009 has been waiting for a j-visa to enter China.
If freedom of the press is so important, how can we just sit back and watch the Chinese government toy with and try to influence any U.S. reporter, even one working for private news outlets?  What can the U.S. do to try to change this situation in China?
---
[1] The FCCC's "2012 FCCC Correspondent Member Survey Highlights" is on file with China Law & Policy.  To obtain a copy, please email fcccadmin@gmail.com.
7 Responses to "The Chinese Media Reciprocity Act and Censorship of Foreign Journalists in China"