President Obama and China's new president, Xi Jinping (pronounced See Gin-ping) have much to discuss in their two days of informal meetings scheduled to begin Friday in Sunnylands, California.  Economic ties, cyber-espionage, North Korea, the United States' "pivot" to Asia, will all likely be on the agenda.
One small critical item that needs to be on that agenda: China's increasingly hostile treatment of foreign journalists, especially those foreign journalists whose stories the Chinese government does not like.
Freedom of the press is limited for the Chinese domestic media.  The Chinese government still supports certain state-run media outlets which serve as its mouthpiece and even the independent, commercial media is subject to censorship, including daily instructions on what not to report.  It likely comes as a shock to the Chinese government that it cannot control the foreign press in quite the same way.
But that doesn't mean it does not try.  Over the past year, in response to critical articles and coverage, the Chinese government has attempted to censor the press with something that many fear most: a denial of a journalist visa during the annual renewal period or a visa renewal that is conveniently not processed.  In 2012 alone, four journalists, Al Jazeera's Melissa Chan, the Washington Post's Andrew Higgins, the New York Times' Philip Pan and also Chris Buckley, have either been forced to leave China or not allowed to enter because of visa issues.
Buckley's visa problems are likely attributable to his colleague, David Barboza's hard-hitting series on the then Vice Premier Wen Jiabao's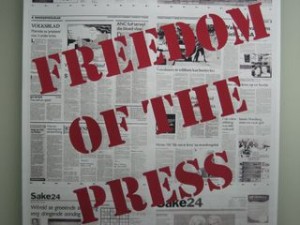 family's inordinate amounts of wealth.  Although Barboza's visa was renewed, when Buckley's visa expired on December 31, 2012, even though he put in for a renewal months prior, the Chinese government was still processing his paper work.  Without a valid visa, Buckley and his family were forced to leave China.  As of today – six months later – Buckley is still reporting from Hong Kong and waiting on his visa.
China's visa vendetta diplomacy may seem minor but it doesn't have to stay that way.  Right now, the Chinese government has decided to deal with recalcitrant foreign journalists by not renewing their visas or in some cases toying with their visas (in a 2012 survey, the Foreign Correspondents Club of China found that a third of its members surveyed stated that they had difficulty renewing visas.  The majority of those journalists believed – or in some cases were told – that their difficulty was a result of specific reporting).
But each one of these reporters are also subject to Chinese law, including Chinese criminal law.  Articles 102 to 112 of the Criminal Law criminalize behavior that is a threat to national security.  In particular, Articles 105 and 111 are commonly used to censor dissent and carry prison terms of 3 years, 5 years, 10, life or death depending on the severity of the circumstances.
            Article 105: "Whoever instigates the subversion of the political power of the state and overthrow the socialist system through spreading rumors, slandering, or other ways…."
            Article 111: "Whoever steals, secretly gathers, purchases, or illegally provides state secrets or intelligence for an organization, institution, or personnel outside the country…."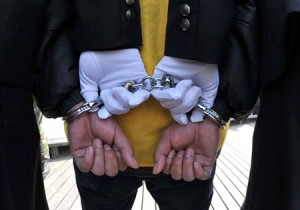 Article 4 of the Regulations of the People's Republic of China on News Coverage by Permanent Offices of Foreign Media Organizations and Foreign Journalists ("Regulations") makes clear that foreign journalists are subject to China's laws, including its criminal law.  Although the Regulations were amended in 2008 to take out specific prohibitions against endangering China's national security and using foul means to carry out news coverage (see Article 14 of the earlier regulations here), the fact that these provisions were deleted does not shield foreign journalists from those provisions of the Criminal Law dealing with the same issues – Articles 105 and 111.
As the cases against Stern Hu – a naturalized Australian business man and Rio Tinto executive – and Xue Feng – a naturalized U.S. citizen and geologist – demonstrate, China will bring criminal charges against foreign citizens. Hu, whose case began as a "state secrets" case, was given 10 years; Xue was given 8 years in his "state secrets" case.
So far, the Obama administration has remained publicly silent about China's attempted censorship – through the visa process – of American journalists and American media companies.  Hopefully there is behind the scenes discussions about this issue and that it will be discussed during the next two days.
If the issue is not raised and highlighted as a priority, that silence will come with a price.  As foreign journalists continue to write hard-hitting exposes on China, the Chinese government will begin to realize that its visa vendetta diplomacy has not had the intended effect and might resort to another tool in its tool box against foreign journalists – China's vague and expansive "endangering national security" provisions of its Criminal Law.