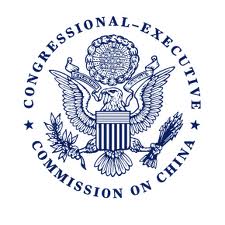 Today, the Congressional-Executive Commission on China (CECC) added two new witnesses to it's April 8 hearing on the recent and severe crackdown on China's rights activists.  If Prof. Don Clarke of GW Law School and Dr. Sophie Richardson of Human Rights Watch were not enough of a draw, the CECC just added Jewher Tothi, daughter of recently detained Uyghur scholar and activist Ilham Tothi and human rights lawyer, Teng Biao.
For those not in Washington, D.C., the hearing will also be broadcast live on the CECC's website.
Hearing:  Understanding China's Crackdown on Rights Activists
Date: April 8, 2014
Time: 3:30 – 5 pm
Location: 418 Russell Senate Office Building
Live webcast can be found by clicking here.
The hearing will also be archived on the CECC's website.