May 2, 2010 was the day that Zhao Zuohai got his life back.  It was also the day that China was forced to re-examine its criminal justice system and deal with the very real fact that many innocent people in China are in jail.
In 1999, after being tortured for 33 days, including being handcuffed to a chair, beaten with sticks and denied eating and sleeping for long periods of time, Zhao Zuohai, a poor farmer from a village in Henan Province, confessed to killing a fellow villager who had gone missing.  Although only a behead body was found, its identity not 100% certain, Zhao was convicted of murder.  But after Zhao served 10 years of his 29-year sentence, the "murder victim" turned up alive, returning to his village to obtain his social security benefits.  On May 10, 2010, a court threw out Zhao's conviction and Zhao returned to his village.
Zhao's wrongful conviction led to a very open critique of the Chinese criminal justice system and produced changes.  At least on paper.  A month after Zhao was freed, China passed its first rules to exclude during a trial any confessions obtained through torture.  While the regulations had been a work in progress for at least the past year, Zhao's case likely sped up their issuance.  Then, on Friday, the Supreme People's Procuratorate  took action, upgrading its compensation scheme for wrongful conviction from 111.99 yuan (approximately $16.50) to 125.43 yuan (approximately $18.50) for every day of a person's sentence.
Although the recent police investigation into the circumstances surrounding Zhao's detention has been surprisingly candid, with the public release last week of the police's investigation (in the form of a "prosecution recommendation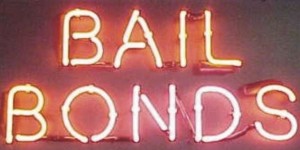 proposal" as required by Article 129 of China's Criminal Procedure Law (CPL)), actual repercussions for the perpetrators remain to be seen.  While five police officers have been charged with "forcing a confession," all remain free out on China's equivalent of bail.  Unlike in the U.S., bail is notoriously uncommon in China, where suspects remain in custody up until trial.  The example of Australian national Stern Hu is typical – denied bail even though he posed little to no flight risk.
The decision to release a suspect on bail is usually made by a high official in the police or the prosecutor's office.  And if the recent case of Xu Zhiyong is any guide, bail means that the case will likely never go to trial.  While it creates a legal limbo for the suspect, the suspect remains free, which beats sitting in a Chinese prison.
The fact that the five police officers responsible for the torture of Zhao Zuohai are on bail means that a trial against them is unlikely.  Additionally, a recent article by Shen Bin, a Shanghai lawyer, questions if a case can even be brought against the police (English translation courtesy of the Dui Hua Foundation).  Article 87 of the Criminal Law (CL) sets a statute of limitation for criminal prosecutions; for crimes that receive a sentence of five years or less, the statute of limitations is five years. In this case, the maximum sentence the police could receive is three years (CL Article 247), making the statute of limitations for bringing a case five years, which Zhao Zuohai's case has long surpassed. Article 88 of the CL permits the statute of limitations to be ignored if the victim brought a charge of prosecution and the prosecutor ignored it, but it is unclear if Zhao Zuohai's complaints of torture soon after his conviction are sufficient to rise to the level of "charge of prosecution."
Zhao Zuohai's wrongful conviction case confirms a criminal justice system that has a lot of failings.  But it also shows a somewhat more open Chinese government willing to confront some of these issues and a populace seeking to better protect criminal suspects.  However, with the fact that the police who tortured Zhao remain free on bail with little risk of prosecution, China still has a way to go before the danger of wrongful convictions is minimized.
By