On October 16, 2009 the Congressional Executive Commission on China (CECC) released its 2009 Annual Report examining China's human rights record and its progress toward a rule of law.  Click here for a PDF version of the CECC's 2009 Annual Report.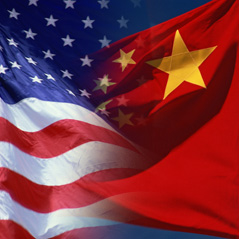 The CECC was established in 2001 after the U.S. normalized its trade relations with China.  Prior to normalization, Congress reviewed U.S. relations with China every year to determine if most favored nations status should continue to be granted to China.  Inevitably, this annual review focused on China's human rights record and legal development.  However, with China's accession into the World Trade Organizations (WTO), a yearly Congressional vote on trade relations with China was no longer possible.  As a result, in agreeing to China's entry into WTO, the CECC was created to monitor China's human rights, review its legal development, and maintain a political prisoners database.
As part of their mandate, the CECC is required to issue an annual report.  This report is thoroughly researched and provides an excellent snapshot of China's progress in regards to international human rights standards and development of rule of law in more sensitive areas such as freedom of expression, criminal justice and access to justice.  The 2009 Annual Report is perhaps the most in depth, providing over 300 pages of data; pages 8 through 39 provide a summary of the Commission's findings, showing both China's progress as well as recent set-backs, and recommendations for U.S. policy makers.
Interestingly, the 2009 Annual Report was issued on the eve of President Obama's trip to China (set for November 15-18), raising the question, will President Obama discuss any of these issues with Chinese President Hu Jintao?  On Secretary of State Hillary Clinton's visit to China in February 2009, Secretary Clinton seemed to imply that human rights would take a backseat to other issues with China, such as the global financial crisis, climate change, and nuclear non-proliferation and regional security.  However, more recent events, such as the release of rights activist and attorney Xu Zhiyong as the new U.S. Ambassador to China arrived in Beijing and even more recent interviews with Secretary Clinton, have shown that the Obama Administration is raising human rights issues, albeit in a behind the scenes sort of way.  Will President Obama publically discuss human rights and legal development to the Chinese public in November?  And even if he does, will that portion of his speech be translated into Mandarin?
By