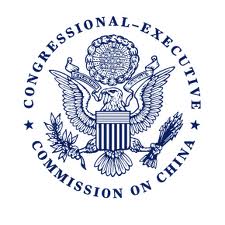 In response to the precarious situation of U.S. journalists in China where approximately 24 New York Times and Bloomberg reporters may not have their visas renewed, the Congressional-Executive Commission on China will host a roundtable discussion on the issue, tomorrow, December 11 at 3:30 PM.  The event will be held in Washington, D.C. at the Capitol Visitors Center, Room SVC 203-202 .
Panelists will include Paul Mooney, who was outright denied a journalist visa to work as Reuter's Beijing correspondent, Edward Wong, current New York Times China correspondent, Bob Dietz, Asia Program Coordinator at the Committee to Protect Journalists and Sarah Cook, Senior Research Analyst for East Asia at Freedom House.
Because of the demand for this roundtable, an RSVP is required.  Please RSVP, no later than 10 AM on December 11 to Judy Wright at judy.wright@mail.house.gov
The roundtable will also be broadcast live on the web at: http://www.cecc.gov/events/roundtables/chinas-treatment-of-foreign-journalists
Since Vice President Biden's visit to Beijing where he met with U.S. journalists and publicly raised the issue of press censorship, there have not been any reports of any New York Times or Bloomberg correspondents receiving their visas.  To the contrary, in a series of Twitter posts, New York Times China correspondent  Ian Johnson stated that the first reporters will be forced to leave on December 17, presumably the expiration date of their current visa, with all to leave by December 31.
Yesterday, the Foreign Correspondents Club of China (FCCC) released its 2013 Year-End statement, noting yet another year of negative trends.  The FCCC found "…that the Chinese authorities are increasingly using the denial of visas, or delays in their approval, in an apparent effort to influence  journalists' coverage. No correspondents for the New York Times and Bloomberg have yet been able to renew their annual residence visas, which have been subject to unusual and unexplained delays this year."

The FCCC also noted that potential censorship goes beyond China's borders, giving credence to author Peter Manseau's belief that in 2010 the Chinese embassy contacted senior editors at the Washington Post to kill his story on Falun Gong in DC.  Although Manseau's incident was in 2010, the FCCC reported that in 2013, "…[o]n at least two occasions this year Chinese embassy staff in foreign capitals have approached the headquarters of foreign media and complained about their China-based correspondents' coverage, demanding that their reports be removed from their websites and suggesting that they produce more positive China coverage."  One wonders how many other occasions there have been.

If you are in DC tomorrow, this should be an interesting and important event.  Again, RSVP is necessary by 10 AM tomorrow to judy.wright@mail.house.gov.

For those interested in learning more about foreign journalists' visa troubles, please see China Law & Policy's three-part series with Part 1 here, Part 2 here, and Part 3 here.
By