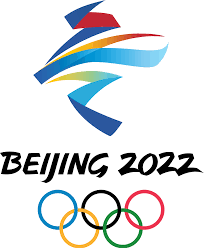 Last Monday, the White House announced that, because of the "ongoing genocide and crimes against humanity in Xinjiang and other human rights abuses," President Joe Biden will not be sending any diplomatic, government or other official representatives to the Beijing Winter Olympic Games.  With the U.S.' announcement, other countries and territories have followed suit. New Zealand, United Kingdom, Canada, Australia, Scotland, Kosovo and Japan all have announced similar diplomatic boycotts.  To its credit, Lithuania preceded the United States in announcing a diplomatic boycott by three days.
But in light of the Chinese government's ongoing persecution of Uyghurs and other Turkic Muslims – the unlawful internment of one to three million in camps (and yes, it is unlawful under Chinese law), the criminalization of their religion, the restriction on Uyghur births, the constant destruction of their mosques and other religious grounds, the seizure of Uyghurs' passports, and the dehumanization of Uyghurs – a diplomatic boycott is not enough.  Our athletes' participation in the shadows of what the U.S. government has declared a genocide and U.S. corporations' Olympic sponsorship will make the Beijing Winter Games come off as business as usual.  We don't look back on Berlin 1936 because we sent our diplomats to attend the Nazi's Olympics.  We look back on the Berlin Summer Games because we allowed our athletes to perform before a regime that we knew was persecuting and dehumanizing its Jewish population.  And in allowing for business as usual, we demonstrated our lack of commitment to protecting Germany's Jews and gave the Nazi government the imprimatur of global legitimacy.  With just a diplomatic boycott of the Beijing 2022 Winter Games, expect the same result which, if history is a guide, does not bode well for the Uyghurs.   
Additionally, leaving the moral responsibility to do more on the shoulders of our athletes is not only unfair to them, it is also dangerous.  Many of our athletes are in their late teens to mid-twenties, peak age to take on causes and protest.  In March of this year, likely recognizing their athletes' proclivity to activism and the U.S.' tradition of free speech, the U.S. Olympic Committee permitted demonstrations at the U.S. Olympic trials.  At this summer's Tokyo Olympics, U.S. shot-putter Raven Saunders, while on the medal podium, held up her arms in an "x" in protest for the oppressed of the world.
But such protests in Beijing could result in severe consequence for our athletes under Chinese law.  Disrespecting the Chinese flag is a crime under Chinese Criminal Law (Article 299) and anything touching upon Tibet or Xinjiang, such as unfurling or wearing a Tibetan or East Turkestan flag or symbol, could be deemed inciting separatism (Article 103) or inciting ethnic hatred (Article 249).  Similar with any show of support for an independent Taiwan or for protestors in Hong Kong.  Even writing #WhereIsPengShuai could easily fall under the Chinese government catch-all, anti-activist criminal prohibition against picking quarrels and provoking troubles. (Article 293(4): "making disturbances in public places. . . .").  Even if the Chinese government doesn't want to throw the book at a foreign athlete, there is always administrative detention – a 15-day prison sentence without trial – as a result of "disturbing public order" that could be a good way to prove its point.
The fact that the world will be watching should not afford any comfort. The past few years have shown that the Chinese government has no qualms in using its legal system to prove a political point.  For almost two years, the Chinese government detained Canadians Michael Kovrig and Michael Spavor in retaliation of Canada's arrest of Huawei CFO Meng Wanzhou.  American citizens and siblings Victor Liu and Cythnia Liu, who went to China to visit family, were forbidden from leaving for over three years, likely as a way to pressure their businessman father to turn himself in on fraud charges.  Even the United States Department of State has noted the political use of the legal system , warning Americans traveling to China that the "government arbitrarily enforces local laws, including by carrying out arbitrary and wrongful detentions and through the use of exit bans on U.S. citizens and citizens of other countries without due process of law."
So what's the Biden's administration's plan when one of our athletes is detained or not allowed to leave China?  Has the U.S. Olympic Committee informed athletes' parents and family what it will do when their relative goes missing?  The Biden administration and the U.S. Olympic Committee need to be honest with our athletes and their families that protesting in China could have real consequences and if they do protest, communicate now what the U.S. government will do for them.  It's funny how our choice to engage in a diplomatic boycott also puts us, the bastion of free speech, in the awkward situation that to ensure our athletes' return, we have to tell them not to protest against some of the gravest human rights violation in the world today.  Perhaps a more complete boycott – athletes, corporate sponsors, media coverage – would have been the better choice, both morally and for the safety of our athletes. 
One Response to "What's Biden's plan when our athletes protest and get detained?"