Love is a battlefield and so evidently is our China human rights policy.  At least that is what the recent developments with blind Chinese activist Chen Guangcheng demonstrate.  Chen made international headlines last April when he bravely escaped his illegal house arrest, fled to Beijing and sought refuge in the U.S. Embassy.
On May 19, 2012, after the U.S. brokered a deal, Chen and his family arrived at Newark International Airport where Chen was to start a fellowship at NYU Law School's U.S.-Asia Law Institute.
Fast forward a year and on Sunday, Chen was again in the news, this time issuing a press release stating that NYU had forced him to leave, alleging that NYU's actions were a result of the Chinese Communist Party's pressure on the University.  NYU has denied Chen's allegations.
Chen's story is more than just a page six affair of he-said-she-said.  Instead it reflects the ability one group to exert an undue influence on the China human rights agenda.
The Commandeering of the U.S.' Human Rights Policy in China
In very simplistic terms, the politics behind our China human rights policy used to be easy – the left supported human rights in China above all else.  The right was more about business ties to China before human rights (or as a way to achieving human rights).
But the rise of the religious right, especially the pro-lifers, within the Republican Party has changed that dynamic.  Nothing demonstrates that more clearly than the changing politics behind the Congressional-Executive Commission on China (CECC).
In 2000, after China's WTO entry, Congress created the CECC to monitor China's human rights and rule of law development.  It quickly became Capitol Hill's bipartisan think tank on China issues, publishing a detailed annual report on China's human rights and rule of law record and some of the U.S.' best young China hands passed through the CECC.
But over the past six years, the CECC has become dominated by one voice, that of Rep. Chris Smith, a pro-life Republican who became a member of the Commission in 2007, its chairman in 2011 and its current co-chair.  Since his membership, the CECC has become increasing politicized.
I first felt this when undergoing an interview for a position covering the CECC's criminal law portfolio back in 2009.  I had already cleared interviews with CECC staff, and a political vetting by one of
Chris Smith's staffers was the final hurdle. It was unclear why this staffer had been chosen as he neither spoke Chinese nor demonstrated any special knowledge of China.  He asked only limited questions about my work at NYU's U.S.-Asia Law Institute (the same organization where Chen would land years later) or about my knowledge of Chinese criminal law which I had focused on during my two years at NYU.  Instead he asked about my views of Obama's China policy vis-a-vis Bush's (I believe they were pretty much the same); why I wrote for the Huffington Post (because they are willing to publish me); what editorial control did the Huffington Post have over my work (none); and finally, what did I think about China's one-child policy.  And that is where much of the interviewed remained – around China's one-child policy.
I told the staffer that forced abortions are wrong and illegal under Chinese law.  The staffer probed deeper than just forced abortions, inquiring what I thought about the one-child policy in the abstract and whether the policy alone, regardless of the way it was implemented, was a human rights violation.  Of the human rights violations in China, the one-child policy is low on my list, and I said as much.  But the questions continued, and at some point I found myself "admitting" that I was fine with contraception.   Once those words left my mouth, somehow I knew I did not get the job.
The phone interview ended with the staffer asking about one of my blog posts where I tried to explain why the Chinese Communist Party should not be viewed as a monolith.  The line of questioning quickly turned into what felt like a McCarthy-era hearing with the staffer accusing me about not caring about human rights.
After the interview, I was rejected for the job.  I was told that Chris Smith's office stated that my rejection was because my blog had typos (which is true).  But the line of questioning I underwent suggests another reason to me.  That interview was the first glimpse of what I believe is the pro-life contingent's influence on our policy toward China's human rights.
How Does Chen Guangcheng Play Into Chris Smith's China Human Rights Policy?
It didn't surprise me last year when it was Rep. Chris Smith who orchestrated Chen Guangcheng's dramatic phone call from Beijing into the CECC hearing where Chen begged to be allowed into the US, creating a second international crisis that the U.S. had to negotiate.  It was even less surprising that Chen's translator on that phone call was Bob Fu, president of the Texas-based evangelical human rights group, ChinaAid.  Fu himself has testified a number of times before the CECC, and since Chen's Sunday night press release Fu has made the rounds with the press, alleging that Chen was being forced out of NYU because of Chinese pressure.  Expectedly, Rep. Smith has threatened to convene a hearing hauling in NYU officials to testify under oath and prove that they were not pressured by the Chinese government.
To pro-life advocates like Rep. Smith, Chen is an important figure.  Chen, a self-taught lawyer, began his career by fighting for the rights of those with disabilities.  Soon, Chen heard of other injustices in his village, especially forced abortions.  Although China maintains a one-child policy, forced abortions and sterilizations are illegal under Chinese law.  An investigation by Chen and lawyers from Beijing uncovered that forced abortions and sterilizations were common, especially in rural areas.  By the summer of 2005, Chen filed multiple lawsuits in his village Linyi on behalf of many of the victims.
It was those forced abortion cases that caused Chen to become a martyr, being arrested and thrown in jail on trumped-up charges.  Even after his official release, the Linyi authorities illegally kept him under house arrest.  But it was these forced abortion cases that also brought him to the attention of the pro-lifers in the United States.  Although Chen has stated that he is against forced abortions and less against abortions themselves (see NPR interview at 9:51), his lawsuits represent an important stepping stone for pro-lifers –  ridding China of the one-child policy.  And there is always hope that he can be converted to a pro-life stance.
Chen Guangcheng – Only A Pawn in Their Game?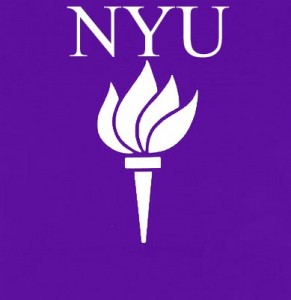 I don't believe that NYU succumbed to Chinese political pressure.  Mattie J. Bekink, Chen Guangcheng's special adviser while at NYU, has issued a convincing press release detailing the efforts that NYU went to for Chen and his family and that she was the one who informed him early on in his tenure is that he was on a one-year fellowship.
But more importantly, I question how much the Chinese government actually cares about Chen's existence in the United States.  Chen was a public relations disaster for the Chinese government while he was in China – causing protests domestically and internationally and even having Christian Bale attempt to visit.  Yes, the Chinese government protested the U.S. government's involvement in the Chen affair, but ultimately they let him go and likely because they wanted to.  Activists lose their impact once they leave China.
Chen offers no evidence as to this alleged pressure.  Although he ties all of this to NYU's desire to expand its Shanghai campus, that doesn't seem to make sense.  NYU accepted Chen in May 2012.  That didn't change its plans for the Shanghai campus.  The campus is still set to open in fall 2013.
But whether Chen is a pawn in a much bigger game is merely speculation.  And maybe Chen isn't even a pawn; maybe he has taken sides and that he has chosen the pro-life camp.  News reports have stated that Chen is currently negotiating fellowships with two organizations – the Leitner Center at Fordham Law School focused on international human rights and the Witherspoon Institute, a conservative, pro-life think tank, in Princeton, New Jersey.  But it wouldn't surprise me if after Sunday's press release and accusations if Fordham withdraws from negotiations; who would want that headache, ending up in the press like NYU.  So in the end, Chen may only be left  with one choice – Witherspoon.  Which makes one wonder why Chen didn't wait until he signed the contract with whichever organization he chose and then lambast NYU.  There was no particular reason to do it now.  Unless of course Chen – or the people surrounding him – didn't want a choice.
Ramifications of the Pro-Life's Influence on China's Human Rights Policy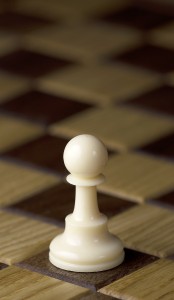 Soon after my interview with Rep. Chris Smith's office, I asked a friend who worked on Capitol Hill how a Congressional commission could be so influenced by one voice.  No one cares about China he told me, they care about the Middle East.
I don't know if that is exactly true but certainly what happened with the CECC shows that others on Capitol Hill need to start paying attention.  Our relationship with China is too important to allow the human rights agenda to be so unduly influenced by one contingent.  The one-child policy and abortions can and should be a part of our human rights agenda, but it should not be the exclusive focus.  Or if it is, that consensus should be reached in a more democratic process not just by default because no one paid attention.
The CECC has long been an important resource for scholars, journalists and everyday citizens who want to learn more about China.  No other organization publishes as well documented an analysis of China's human rights and rule of law developments as the CECC does in its annual report.  But if the organization becomes politicized, that annual report will begin to lose its legitimacy.  Its work is too important to allow that to happen.
In the present Congress, Rep. Smith is CECC's co-chair, meaning that he will wield less influence than he did as chairman.  But he is still on the Commission and he also currently chairs the Subcommittee on Africa, Global Health, Global Human Rights and International Organizations of the House Foreign Affairs Committee.  Under his tenure, many of the hearings on China focus on these narrow issues with some of the same witnesses testifying.
But more than anything, what is happening with Chen Guangcheng is a sad state of affairs – it appears that he is being used by pro-life advocates in an attempt to commandeer the U.S.' human rights policy in China.  To the extent that Chen is not a pawn, well, it didn't have to end this way.  What's unfortunate is that Chen's behavior sets the tone for other activists trying to escape China, fearing for their life.  Will the United States government be willing to take that risk again, especially if a Democrat is still in the Executive Office?  Likely "the Dissident Wears Prada" is not a movie they want to see replayed.
5 Responses to "Chen Guangcheng and the Commandeering of Our China Human Rights Policy"