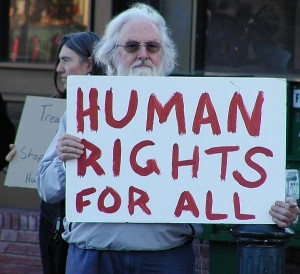 China's rise raises a lot of questions for the rest of the world.  How will it flex its increasing military might?  What impact will its insatiable demand for resources have on the rest of the world?  Will its economy overtake the US' in the near future?
Another question that is being raised with more frequency is: as China becomes a more equal player on the world stage, how will its views of human rights impact the development of international human rights laws and the role of the United Nations.
On Friday, April 13, RightsLink, a human rights law research organization based out of Columbia Law School, will host a forum examining exactly the issue of China's influence on international human rights discourse.  It is likely inevitable that China will begin to have a louder voice on the human rights world stage, but is that destined to be a bad thing?  Find out on Friday at what will likely prove to be a thought-provoking discussion.
Rightslink Henkin Forum: Rise of China and Its Influence on Human Rights
Friday, April 13th, 2012
1:30 – 4:30 (2 Panel Discussions – see below)
Columbia Law School
Room 103, Jerome Greene Hall
435 W 116th Street
Box Lunches will be Served
Schedule
1:30 – 2:45 pm   China, the UN, and  Influence on International Human Rights
  Moderator: Professor Ben Liebman – Robert L. Lieff Professor of Law and Director of the Center for Chinese Legal Studies, Columbia Law School
Panelists:
  Thomas Kellogg – Program Director, Open Society Institute; Adjunct Professor, Fordham Law School
  Steven Hill – Counselor for Legal Affairs, United States Mission to the United Nations
  Eva Pils – Associate Professor, Faculty of Law, Chinese University of Hong Kong
 
3:00 – 4:30 pm China's Relationship with Africa and its Impact on Human Rights 
  Moderator: TBA
Panelists:
  Matt Wells – Researcher, Africa Division, Human Rights Watch
Sarah Cook – Senior Research Analyst, East Asia, Freedom House