As China emerges as a global power, the question arises: what role will it play in the UN, especially in peacekeeping operations?  Since first re-emerging on the world stage in 1978, China has maintained a philosophy of noninterference in other countries' domestic affairs, making China's involvement in peacekeeping operations limited.
But more recently, China has begun to step up to the plate in UN peacekeeping operations, sending non-combat PLA soldiers to assist with such effort.  In March 2011, Beijing issued a white paper on the matter, commending its troops for serving in UN peacekeeping operations and stating that such a role is important for a "responsible party."
So why the change?  And how will China move forward?  Noted China law professor Margaret K. Lewis will examine these developments and discuss China's future role with Steven Hill, Counselor for Legal Affairs at the United States Mission to the United Nations, at an event next Thursday at Seton Hall Law School.   All are welcomed to attend; RSVPs (to get a sense of numbers) are very much appreciated; for lawyers in the house, the event will provide 2.0 hr NJ/NY CLE.
***RSVP HERE: http://law.shu.edu/About/News_Events/new-beijing-rsvp.cfm ***
A New Beijing Consensus in UN Peacekeeping Operations
Featuring Steven Hill, Counselor for Legal Affairs at the United States Mission to the United Nations
with Comments by Prof. Margaret K. Lewis, Seton Hall Law School
Thursday, September 22, 2011
4 pm – 6pm
Seton Hall Law School, 5th Floor Faculty Library
1 Newark Center
Newark, NJ 07102
(2 minute walk from Newark Penn Station which has the Path & NJ Transit)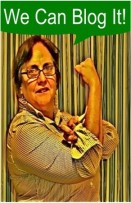 INVITATION TO BLOG – China Law & Policy's staff will be out of town next week; anyone interested in blogging about the event please contact me at elynch@chinalawandpolicy.com This is an interesting event and should provide for a stimulating blog post.  Thank you in advance.