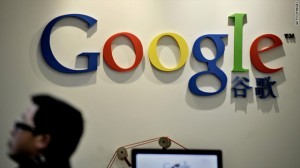 Google's prolonged departure from China was finally completed on Monday with Google moving both its Chinese servers and search engine to Hong Kong.  Since first announcing that Chinese hackers attacked its computer systems and stole some of its source code back in January, Google has left the world in suspense, avowing to leave mainland China unless the Chinese government allowed it to operate an unfiltered search engine.
But asking the Chinese government to stop censoring the internet is like asking the human race to give up oxygen.  Internet censorship is the Chinese Communist Party's (CCP) lifeline.  Spending vast amounts of resources on policing the internet, China has one of the world's largest and most sophisticated internet filtering systems and has no intention of weakening this system.  If anything, 2009 – with its many politically-charged anniversaries including the 50th anniversary of the Dalai Lama's departure from Tibet, the 20th anniversary of the Tiananmen Square crackdown, and the 60th anniversary of the founding of the People's Republic of China (PRC) – has only seen increased internet censorship. For the CCP, an uncensored internet could undermine its control and disrupt the fragile social stability that it works so hard to maintain.
Given the CCP's fear and its desire to maintain its monopoly on power, it should come as no surprise that Google was not able to negotiate any kind of compromise on internet censorship.  On Monday, Google issued a statement saying that over the past two and a half months, in its discussion with the Chinese government, it has come to realize that "self-censorship is a non-negotiable legal requirement" for the Chinese government.
Google's Move Changes Nothing in Terms of Internet Censorship
So with its announcement on Monday, Google moved its Chinese search engine operations to Hong Kong.  Its Chinese
search engine, google.cn, now directs users to its new Chinese website, google.com.hk; additionally, Google moved its servers from the mainland to Hong Kong.[1]
So given all the hoopla surrounding Google's departure from the mainland, the constant news reports and the heralding of Google as the David to China's Goliath, Google now offers  uncensored search results on the mainland, right?
Wrong.  Little has changed in terms of censorship.
In order to understand how little Google's move changes anything, it's important to understand the two levels of censorship in China. A 2006 New York Times Magazine report on this issue gives a good background and is summarized below.
Chinese Law & Required Self-Censorship
Under Chinese law, any private company offering internet services in China must sign a licensing agreement that it will not circulate content on certain taboo subjects.  While the list of these subjects changes on a regular basis, usually included is information on the 1989 Tiananmen Square protests, the banned religious group Falun Gong, and any positive discussions of the Dalai Lama (negative ones are usually okay).
Restricting access to these sensitive subjects is the responsibility of the internet company, and often, to make sure that it is capturing everything and is not in violation of the Chinese government's vague directives, the companies' filtering is usually more inclusive than it needs to be.  Through this system, the Chinese government basically outsources its censorship responsibilities to entities that are doing a better job than they likely ever could.
In January 2006, Google, by setting up its Chinese search engine google.cn within China's borders, became subject to Chinese law and thus signed a licensing agreement agreeing to self-censor.  Any searches performed on google.cn led to censored results.  For example, a search of "Tiananmen" on google.cn only pulled up tourist pictures of the Tiananmen Square; a search on google.com (the U.S.-based search engine) and conducted in the U.S. pulled up multiple images from the 1989 crackdown (see Prof. Don Clarke's China Law Prof blog for a visual comparison).  This censorship was performed by Google.
The Great Firewall
But self-censoring only works on those companies that set up a server within China.  What about search engines with servers located outside of mainland China and thus not subject to its laws?
That's where the Great Firewall comes into play.  The Great Firewall is essentially a protective shield that filters search results before they enter China.  Let's say a Chinese citizen sitting in front of his computer in Beijing wants to read an article in the L.A. Times about the Academy Awards.  His computer reaches out to a server in L.A. to pull this information, but before it can show up on his computer screen in Beijing, it first must be filtered through the Chinese routers that control all information coming into China over the internet.
These routers are like custom officials – only websites permissible under Chinese law will be allowed entry into China and will show up on our Chinese friend's computer screen.  The router goes through a series of steps.  First, it reads the address of the website – is this website a blacked out site that Chinese citizens can have no access to?  If yes, then the router does not allow our Chinese friend to access any portion of the L.A. Times and it is completely blocked.  Overtly political websites like Human Rights in China, Amnesty International, are completely blocked sites in China; type in the web address and nothing appears.  Also completely blocked are many social networking sites like Facebook and Twitter.
But if the site isn't completely blacked out (and I don't think the L.A. Times is a completely blocked site in China), then
the router reviews the article that our Chinese friend wants to read to see if it contains any blacklisted words.  If it does, the article will not be displayed on our friend's computer in Beijing.  If it doesn't contain any no-no terms, it will finally appear on his screen and our friend will be able to read the article.  For example, an article about Sandra Bullock winning the Academy Award will likely make it through the Great Firewall (no matter how offensive that might be to fans of Meryl Streep), but an article about the Academy nomination of the Chinese documentary about the Sichuan earthquake, China's Unnatural Disaster: The Tears of Sichuan Province, will be blocked.
This is the situation that currently exists for google.com (the U.S.-based search engine) in China.  Google.com is an accessible site in China and can be used to run searches.  However, the searches, which access information on the servers located outside of China, must go through the Great Firewall.  Depending on the web addresses and the content of the web pages requested, some information will make it through the Great Firewall and some will not.  For example, a search of "Tiananmen" on google.com within China, will not produce the same results as a search of Tiananmen on google.com within the U.S.  The China search will pull up little to no information on the 1989 Tiananmen Square protests.  To the extent that websites discussing the Tiananmen Square protests appears in the search results, these sites are usually not accessible, and clicking on the result will likely produce an error message.
The Great Firewall is not perfect and sometimes information can sneak in.  To the extent that the Chinese government can have private internet companies conduct self-censorship, that is usually a more effective method as well as cheaper (for the Chinese government at least).
Is Google.com.hk Subject to the Great Firewall?
The Great Firewall applies to information coming from Hong Kong.  By directing people in China to its new website google.com.hk, with servers located in Hong Kong, all information attempting to come into China will be subject to the Great Firewall.  The results will still be censored.  It's just that Google is no longer performing the censorship, instead the Great Firewall is.
Articles heralding that "google goes uncensored" are just plain inaccurate.  Google is uncensored to the extent that a search is performed outside of China; but that was the case before Google had its tiff with Beijing.  Any searches conducted on google.com.hk within China, will be filtered and it will likely produce the same filtered results that a search on google.com would produce if performed in China.  Anecdotal information currently coming from China confirms this.
So basically, the situation is the same; nothing has changed.  Perhaps Google's culpability is less, but censored results in China are still par for the course.  And don't expect that to change anytime soon.
---
[1]
While a part of China, Hong Kong is not subject to PRC laws, at least in terms of political freedoms.  Instead, Hong Kong, under the arrangement of "
One Country, Two Systems
," is governed by its own Basic Law which affords greater protection to freedom of speech
6 Responses to "Google & China: Full of Sound & Fury, Signifying Nothing?"