In Friday's Huffington Post, Sen. John Kerry published a timely op-ed piece, "Who Lost the Earth?" on the need for the U.S. and China to reach some kind of an agreement on climate change.  "Who Lost the Earth?" comes at a point when it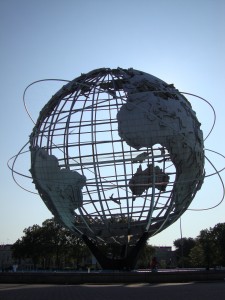 appears that any agreements reached during  December's U.N. Conference on Climate Change will likely not include the two biggest emitters of greenhouse gases: the U.S. and China.
In his op-ed, Sen. Kerry correctly commends China for its efforts in already implementing measures to curb greenhouse gases.  It is in fact impressive that China is already experimenting further than the U.S. with some energy efficient technologies.   Furthermore, Sen. Kerry is right to criticize those in the U.S. who say that China "won't lift a finger."  While nervous that it could forestall economic development, China still has a sincere interest in solving its impending environmental crisis.  Every year, over 60,000 "mass incidents" (protests often involving thousands of people) in China are spurred by environmental damage.  The Chinese government views these mass incidents as a very real threat to its rule.
But even in light of these factors which propel China forward on the issue of climate change, Sen. Kerry and his Democratic colleagues still need to be realistic about China's capacity.  Sen. Kerry notes that there needs to be legal commitments on the international stage and that China needs to be held accountable.  All of this is true.  But at the same time, China's circumstances must be understood.  While moving forward in some areas, China still lacks the technical capacity to implement many energy-saving measures.  Simple things like an energy audit of a building often elude local officials.  Many industries, such as waste-heat recovery, have yet to be developed.
Another impediment is the difficulty for the central government to implement environmental laws on a local level.  Because China is an authoritarian regime, many believe that whatever the Chinese central government wants to achieve, it can easily impose.  But with this authoritarian government comes a layer of inflexibility.  Rule is from the center out; from top down; for the central government to guarantee that laws are implemented on the local level, it must amass all of its power, and oversee the locality, a very time-consuming and exhausting activity.
Unlike the U.S., China does not have a flexible regulatory state where government authority has been delegated to specific agencies that have almost exclusive jurisdiction over a field.  Nor do laws allow for individuals to enforce the law through lawsuits on behalf of the government (i.e. private right of action).  Instead, the Chinese central government must do all in a country as large as the U.S.  Not surprisingly, its ability to control the local level and guarantee that laws are implemented is not as prevalent.
In moving forward, U.S. policy makers must take China's circumstances into account.  While they need to push China forward to meet greenhouse gas emission targets, these targets must reflect China's current capabilities.  If Sen. Kerry and the Democrats do not devise a realistic strategy to help China in terms of technology assistance and implementation skills prior to Copenhagen in December 2009, opponents in Congress will use China's capacity issues as an excuse to reject any agreement arising out of Copenhagen.  This would not just be a defeat for Sen. Kerry and like-minded Democrats; this would be a defeat for the future of this world.