Nov. 3, 2017 @ 12:00 pm – The Trump Administration has just announced that Trump will extend his stay in Asia to attend the East Asia Summit.  This post was written last night, prior to that announcement.  
It's got to be awkward to go on a whirlwind tour of Asia, meeting with various world leaders, and at the same time knowing that back home senior officials from your campaign are being indicted and one is even pleading guilty.  But that is exactly where U.S. President Donald Trump will find himself on Sunday when he lands in Japan for a nine-day tour that will also include stops in South Korea, China, Vietnam and the Philippines.
It will be Trump's two-day visit to Beijing – on November 8 and 9 –  that will likely be the most absurd, or at least the most absurd for Chinese President Xi Jinping; Trump will likely remain unaware about the asymmetry in their positions.  While he leads America's retreat from global engagement and fails domestically to create a governing coalition that can successfully pass any of his major campaign promises, Xi's star in the rise. With a celebrated speech before the world community in Davos, a successful One Belt, One Road conference that extends China's influence and economic power  even beyond Asia, and a 19th Party Congress that further consolidated his power and control, Xi looks more and more like the reliable, senior statesman in the relationship.
But even in light of this imbalance, any meeting between the two most powerful leaders in the world leading the two largest economies will be a big deal.  And, even if Trump chooses to disengage Asia, America is still an important military presence in the region, so Trump's visit, and what comes of it, will be important.  So what should we expect?
Expect the Continued Failure of Trump's China Agenda
On some level, Trump's meeting with Xi at Mar-a-Lago in April was a success.  Not focusing so much on policy, Trump used the meeting to forge a personal relationship with Xi, a relationship that has proved beneficial in his dealings with China, in particular in regards to North Korea.  In August, China agreed to strong U.N. sanctions against North Korea including banning imports of North Korean coal, iron and lead.
But Trump still lacks a cohesive China policy and it is that shortfall that has become an Achilles heel for the United States, especially on the only other aspect of the relationship that is important to Trump: trade.  At the April Mar-a-Lago meeting, Xi and Trump announced the 100 Day Action plan to open Chinese markets to U.S. goods such as beef, liquefied natural gas and financial products.  But 100 days later, the only action achieved was the Chinese importation of U.S. beef, a deal that in fact had been brokered by the Obama Administration the year prior.  The July U.S.-China Comprehensive Economic Dialogue, an annual summit between the economic heavyweights in the U.S. and Chinese government, proved equally as futile: the Dialogue ended without any agreements on trade, the cancelation of the joint press conference and no joint statement.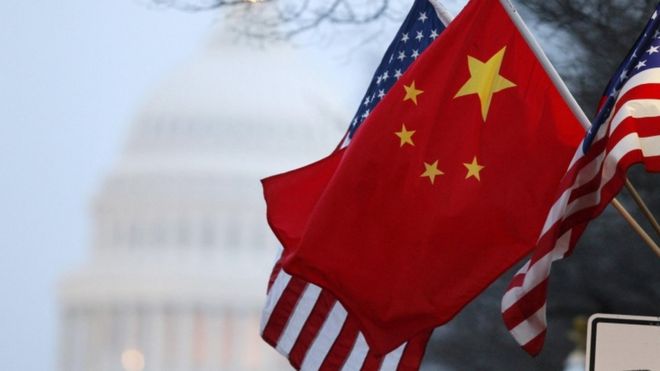 Not much has changed since July in the Trump White House, at least vis-a-vis China.  The Administration is still dangerously short of China experts.  The State Department's Bureau of East Asian and Pacific Affairs still lacks an appointed Assistant Secretary of State (although Susan Thornton, a noted China hand, is serving as the Acting Assistant Secretary).  Aside from Matthew Pottinger, a veteran China journalist who currently serves as Senior Director of Asian Affairs on the National Security Council, the inner White House largely lacks anyone with intimate knowledge of China.  And while Jeffrey Kessler, a trade attorney whose career has dealt specifically with China, was recently nominated to be Assistant Secretary of Commerce for Enforcement and Compliance, his nomination comes too late to enable his expertise to serve a role in shaping Trump's upcoming visit.
So for Trump's November visit, expect a lot of bluster, promises to do more in the future, but don't expect results.  And don't expect Trump to raise the issue of human rights or the continued crackdown and disappearance of rights activist.  His Administration has barely focused on it.  Instead, at the September 2017 Social and Cultural Dialogue between the two countries, the only vague reference to any type of human rights issue was mention of China's Foreign NGO Law, a law that has been used to break civil society in China.  However, the U.S. State Department issued a positive assessment of the law, noting that it has not impeded the "legal activities" of American NGOs.  Given the difficulty that many U.S. civil society NGOs have had in continuing their work in China since its passage, the State Department's assessment seems to diverge significantly from reality.
Expect the Rest of Asia to Feel Abandoned and to Start Looking Elsewhere
Last month, the White House heralded Trump's Asia trip as a way to "underscore his commitment to longstanding United States alliances and partnerships, and reaffirm United States leadership in promoting a free and open Indo-Pacific region." But that commitment is belied by Trump's decision to skip the East Asia Summit. [Editor's Note: On Nov. 3, 2017 at around noon, the Trump Administration announced that Trump would extend his trip to attend the East Asia Summit]
The East Asia Summit brings together the leaders of 16 Asian countries plus, since 2011, the leaders of Russian and the United States.  At the two-day summit, the world leaders discuss the major issues confronting the region including those involving trade, politics and security and through the Summit, the leaders shape the future of the region.  During his two terms as president, Barack Obama attended every East Asia Summit except the 2013 Summit, when the U.S. government was shut down.
This year's East Asia Summit is scheduled for November 13 and 14 in the Philippines, the country Trump will be in on November 12, making it easy for Trump to stay for the meeting. And thus making his absence even more obvious.  Any positive outcomes from the prior days' meetings will be undermined by Trump's failure to essentially stay in the Philippines for an extra day and engage these other world leaders and help shape the future of the region.  If Asia was questioning Trump's commitment to Asia with his withdrawal from the Trans Pacific Partnership or his unilateral war of words with North Korea, it now has an answer with Trump's absence at the East Asia Summit: the U.S. is withdrawing from the Asia.  But the region is one of the most economically dynamic in the world and China is looking to take the lead in the area.  Are we ready to just walk away?
By