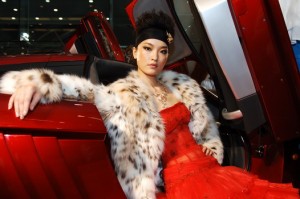 For a split second last week, I was transported from the doldrums of the current economic malaise back when the good times rolled and people didn't worry that next week their paychecks might bounce – in other words, I attend a panel discussion on China's current luxury goods market.  If you thought everyone was suffering the same in this economy, think again – according to the panelists, China's luxury goods market is red hot and is continuing to grow.
I don't have a specific panache for luxury goods (hell, I don't even own a designer handbag), but decided to attend the Fashion Institute of Technology's panel discussion entitled "Fashion, Beauty and Status: One Year on the Front Lines in China's Luxury & Apparel Markets" at the recommendation of the China Law Blog's post about one of the speakers.  What did I wear?  Business casual which was way out of touch with most of what the much more fashionable audience was wearing, an audience that topped over 150 people, reflecting the very real importance of the Chinese market to high-end fashion.
The talk itself, moderated by FIT  professor Lawrence Delson, featured three experts in the field: Byron Lee of the Hong Kong Trade Development Council, Michael A. Zakkour of Technomic Asia, Prof. Mark Greiz of FIT and MG Consulting.  (copy of Zakkour's presentation can be found here)
All three speakers harked on the expansiveness of the Chinese luxury good market, a market increasingly driven by the young and by the female.  According to Zukkor who conducted a study on China's luxury goods market, China's growing middle and upper middle class, with 300 million consumers, is driving the growth in the luxury goods market and the need for more "affordable luxury."  With a "spending mentality," speaker Bryon Lee stated that by 2015, China will be the world's largest luxury good market.  According to Zukkor, women in China spend $2,000 a year on handbags and their average yearly salary is $18,500; in the US, where the average woman's salary is $150,000, women spend only a bit more: $3,000 a year on handbags.  (note: the average salary for women in the US seems to be a bit high and might just represent the average income of upper middle class women).
With those numbers, it is obvious that any successful luxury goods business must include China.  But those venturing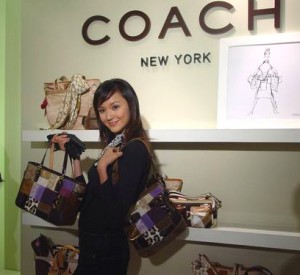 to sell their goods in China must note the difference in sales and marketing vis-à-vis the West; to think that China is just an oriental version of the United States, London or even Prague would be a mistake.  According to Zukkor, the channels by which to get your goods into China are very different; there is no wholesale-retail model.  Instead, there are three ways for a foreign designer to reach the Chinese market: (1) through a distributor who will place the product in department stores and shopping malls; (2) by setting up your own brick and mortar store; and (3) through e-commerce.
Zukkor noted that Chinese customers' e-commerce activity is very different from consumers in the West.  Unlike in the West, Chinese consumers don't just "browse" the internet; rather they research and shop through the internet and their access to the internet is increasingly on mobile devices.  Many women will research their handbag purchase for two to three months before purchasing the product.
But no matter which method you use to access the China market, Mark Greiz stressed the importance of marketing to the Chinese market.  Unfortunately for the audience, Greiz's presentation, which proved to be the most practical, was cut short because of time limitations (FIT would be well advised to so a second presentation just on marketing).
By providing various examples of successful marketing in China (L'oreal) and some unsuccessful examples (Quicksilver, American Apparel), Greiz highlighted the need to "localize" the brand: hiring local staff (L'Oreal's China staff is 90% Chinese), using the Chinese language in marketing (this was a huge failure for Quicksilver who didn't translate their US ads), and creating story for your brand that speaks to the hearts and mind of the Chinese consumer (American Apparel failed to explain to Chinese consumers why he should pay $40 for a t-shirt).  Greiz also stressed the need to have a very strong online presence to your brand.
Lee, Zakkour and Greiz painted a very rosy picture of doing business in China, contrary to many of the warning stories that you read in the Western press.  But many of those stories focus on China's lack of rule of law in enforcing contracts.  So I asked the panelists – given the negative stories you hear about doing business in China, specifically with China's legal enforcement issues, what should people be worried about.  And this is where I realized the difference between lawyers and business people – all of the panelists focused on the practicalities of the China business environment.  In terms of IP issues, Zakkour did acknowledge that China did have issues with the law on the books versus the law in reality but stated that it was more of a problem for "sensitive" industries, not luxury goods.  Zakkour did note that China is a "first to file" country for trademarks making filing a very important step in any Western company's foray into China.  The moderator of the talk, Prof. Delson, was perhaps the most practical of all, noting the importance of maintaining good relations with government officials, especially if you are doing business in a second-tier or third-tier city (i.e. not Beijing or Shanghai).
But what the panel didn't deal with is whether the future they project for China's luxury goods market is in fact sustainable, or perhaps more aptly, obtainable.  In one slide, Byron Lee showed the increasing disparity between wages for urban/middle class consumers and rural/lower class consumers, which was projected to grow further.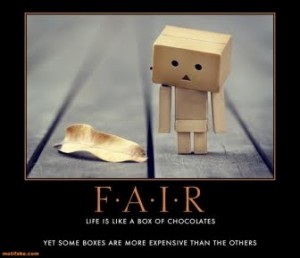 Furthermore, David Barboza, in this Monday's New York Times, reported a bleak outlook for China's middle class.  Instead of showing any growth contrary to the FIT panel, Barboza noted that China's consumer spending, as percentage of its GDP, has dropped in the past 10 years, from 45% of GDP to one of the world's lowest: 35% of GDP.  The fact that Chinese citizens have to bear their health care costs themselves, that real estate prices have increased to the point beyond most average person's reach and that inflation is rapidly rising, Chinese people have remarkably high savings rates.  Furthermore, to sustain cheap loans to Chinese businesses, Chinese banks provide such low rates of interest on savings accounts, rates that do not even keep up with inflation, that average Chinese citizens are losing money.  But they are left with almost no other investment options and most still keep their money in savings accounts.
In his presentation, Zakkour acknowledge the high savings rate of older Chinese people, saving up to 50% of their incomes.  But on a "happier" note, Zakkour stated that younger people – in the 28 age range – only save 4% of their income, providing for excessive income for luxury good purchases.  But 4% seems ridiculously and irresponsibly low.  Perhaps with the one child policy, the youth are relying on their parents' savings.  But the one child policy would also require these kids to save for their parents; no longer are the expenses of elderly parents shared among multiple siblings; instead there is only one child who must make enough to provide for their parents in their retirement in addition to saving for herself.
"Fashion, Beauty and Status" provided important lessons to selling luxury goods in China and offered a road map for those ready to enter the market.  But as with all things China, it's unclear what the future will be, even as the luxury goods market seems to be doing well today.  Those who want to do business in the luxury goods market should be sure to know that there is still some risk.
By