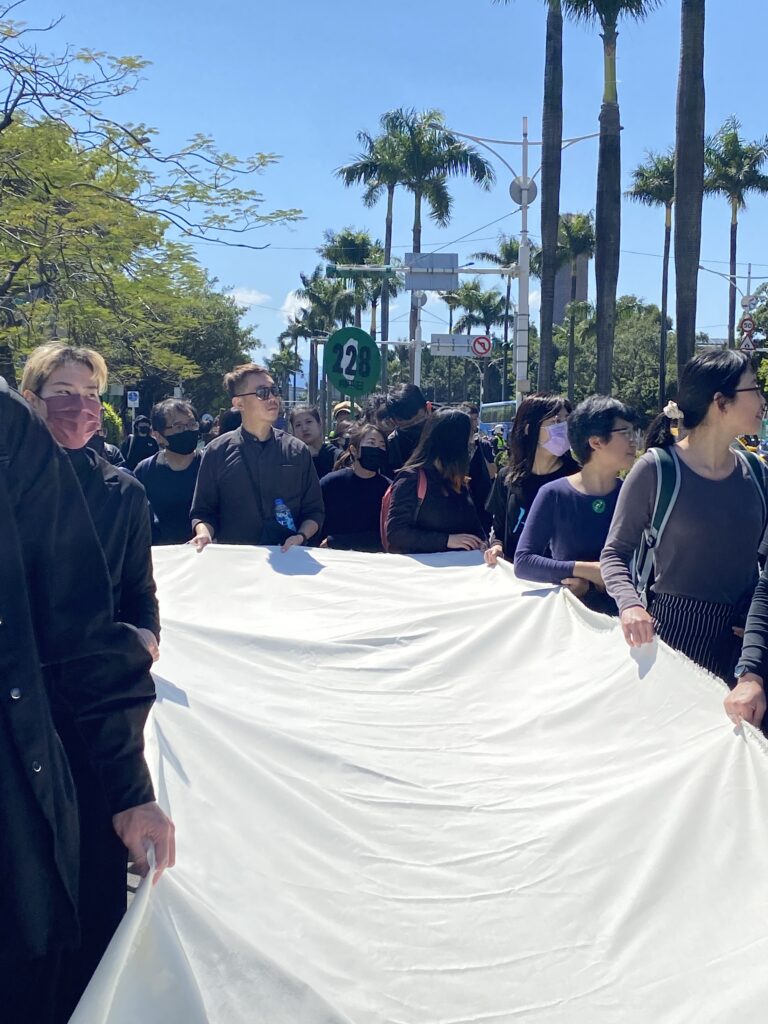 Originally published in Commonweal
The Taipei sun was already scorching at ten in the morning, and the tall palm trees lining the street teased us with their shade. We were waiting for the start of the "228" parade, an annual event that commemorates the February 28, 1947 massacre in Taiwan. The crowd was mostly composed of young Taiwanese NGO workers in their twenties and thirties, all dressed in black. We lined up in two columns divided by a long white banner. Then our leader, a petite young woman wearing an oversized black t-shirt and baggy cargo pants, solemnly lifted a green wooden pole. Atop it was a circle emblazoned with an image of the island of Taiwan, the numbers "228" and "和平日" ("Peace Day") written across it. Silence enveloped us until a recorded dirge began to play. The moment was solemn, like a funeral procession.
For many in the United States, Taiwan means just one thing. The independent island, formally a part of China during the Qing Dynasty, is held up as a counterpoint to the Chinese Communist Party's authoritarian dictatorship. But to conceive of Taiwan as nothing more than China's opposite risks obscuring the island's most distinctive features, including its dynamic civil society, stellar human rights record, and stable democratic institutions. It also prevents the Taiwanese people from claiming and celebrating their independent identity.
CLICK HERE to continue reading this article.
By