Volcanoes, earthquakes, record high temperature.  Are you ready for Year of the Horse?  The horse might look like a gentle beast, but in the Chinese zodiac, it is full of fire and it is that fire that will make the new year a tumultuous, fun-filled ride.
After two years of reptiles – dragon followed by snake – the Chinese zodiac is back to the more fuzzy animals and the horse is one of China's favorite.  People born in year of the horse are often prized – charming and intelligent, they are often the life of the party.  Oprah Winfrey, Joe Biden – both horses.  But they can also be strong-willed, refusing to be corralled or dominated.  Mike Tyson is a horse.
What makes 2014 a little bit bumpy is the fact that horse's internal element – fire – is at odds with the year element – wood.  Every zodiac animal has one of the five elements – wood, water, metal, earth or fire.  But every year has its own element and this year's is wood.  But fire burns wood, making international tensions – think Syria, South China seas, the Olympics – downright combustible.
But a lot of how the year will pan out for the individual will depend on your own sign.  How will you do?  Check out your personal horoscope here (note you may have to do a Bazi test to determine the strength of your birth year element.  You can do that here – note that birth date is entered day-month-year).
At any rate, your year won't be worse than Justin Bieber's.  According to Hong Kong feng shui master Alion Yeo, Bieber will have a very negative year. "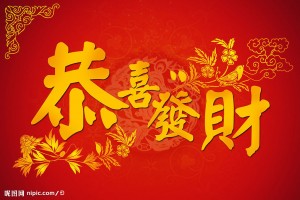 There will be times where he will not be able to control himself" Yeo told the AFP.
Whatever the year may bring you, we wish all of our lunar new year-celebrating friends a happy and healthy new year!
By