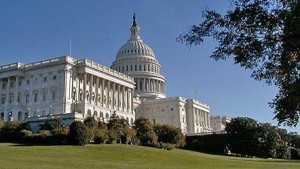 Link here for webcast (or go through the House website here).
Click here for CL&P's Written Testimony Submitted to the Committee
Yesterday, the Committee  on House Administration held a hearing to discuss  and analyze the DISCLOSE Act (H.R. 5175), the legislation drafted to deal with some of the issues raised by the Supreme Court's decision in Citizens United v. Federal Election Committee.  Most of the new legislation deals with what disclosure should be made when a corporation runs a commercial or ad as part of its political activity.  But Section 102 of the proposed legislation seeks to close the loophole that enables foreign corporations, operating through U.S. subsidiaries, to fund "electionteering communications."
China Law & Policy's article, "Citizens United: U.S. Politics with Chinese Characteristics" was picked up by the Committee's staff and I was invited to testify about potential foreign government influence in our elections post-Citizens United.  On the panel also included former Federal Election Committee (FEC) chair and lead staffer on the McCain-Feingold, Trevor Potter of Campaign Legal Center; Prof. John C. Coates of the Harvard Law School and expert in corporate governance; Michael Toner, partner at Bryan Cave and former FEC Chair; and William McGinley an attorney at Patton Boggs.  The House Committee is to vote on the legislation on Thursday, May 13.
The full webcast can be watched here (or here).  It was a very interesting discussion and I recommend watching all of it (total time is 1 hour 31 minutes), but for those just interested in the discussion on foreign influence (or the parts where I speak), below is a breakdown by time of the discussion.  Thank you for watching!
Discussion on Foreign Influence in U.S. Elections:
14:45 – 16:45 Trevor Potter, Opening Statement
21:49 – 22:27 John C. Coates, Opening Statement
22:38 – 27:45 Elizabeth M. Lynch, Opening Statement
29:28 – 31:05 Michael Toner, Opening Statement
34:03 – 34:32 William McGinley, Opening Statement
42:56 – 46:14 Rep. Lungren, Question for the Panel
46:15 – 47:12 Coates, Response to Rep. Lungren
47:13 – 48:47 Lynch, Response to Rep. Lungren
48:48 – 49:46 Lungren Conclusion
1:02:59 – 1:03:21 – Toner, Response to Rep. Harper
1:05:45 – 1:10:22 – Rep. Capuano, Questions for the Panel, Back-forth with Toner, and China issue Lynch
By