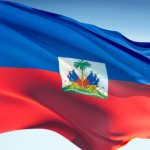 Almost three months ago, the world witnessed an agonizing tragedy in Haiti: an earthquake killing hundreds of thousands and displacing millions in one of the world's poorest countries.  Other countries were quick to respond, offering aid and assistance.  But how did the world's emerging superpower respond?  In this informative essay, Marcy Nicks Moody examines China's response to the Haiti earthquake, arguably China's first chance to show the world that it is a responsible global leader.
In the Aftermath of Haiti's Earthquake: Where is China?
By Marcy Nicks Moody
Though Haiti's plight no longer appears above the fold of our daily newspapers, it remains one of the world's most dire. At least 230,000 lives were lost in the earthquake of January 12. More than 300,000 people were injured, and at least 1.3 million were left homeless. This would be a catastrophe anywhere, but for a country of some 10 million, the proportion is gargantuan. More than two months following the magnitude 7.0 quake, shelter, security, and sanitation remain inadequate, and people live in camps of tents and tarpaulins, unlikely to move to more permanent dwellings any time soon.
The international community has responded to the tragedy in Haiti with laudable humanitarian assistance as well as more extended commitments to help "build [Haiti] back better," and just today, the United Nations and United States co-hosted an International Donors Conference to mobilize support as Haiti lays the foundation for its long-term reconstruction and development. The financial resources necessary for this undertaking are huge: $11.5 billion now, $34.4 billion over the next decade, or five years to Haiti's current GDP.
For China watchers, this conference—and, more importantly, the commitments made at it—may provide further insight into the status of China's global influence. There has been much ado about China's arrival on the world stage since its apparent and early exit from the nadir of the economic crisis. And over the last several months, Beijing has increasingly comported itself in such a way as to suggest that it believes in the veracity and longevity of this arrival. Largely, this has taken the form of vitriolic verbiage on issues ranging from Copenhagen to Tibet to its exchange rate. But there are better metrics for global influence than causticity. One of these is a country's response to other countries in times of need.
Haiti is a particularly interesting case in that it is one of fewer than twenty-five countries left in the world that maintains diplomatic relations with Taiwan in lieu of the People's Republic. Beijing's traditional response to such countries—often poor ones in Africa and the Caribbean—has generally been a deep-pocketed charm offensive, with preferential loans and big investments. Cynical though it may sound, Haiti's crisis could be seen as China's opportunity to curry favor with—or extract a quid pro quo from—a country with which it would like to have diplomatic relations.
Indeed, China has already taken a number of steps to wean countries in the Caribbean and Latin America from Taiwan.
China is a non-borrowing member of both the Caribbean Development Bank as well as the much larger Inter-American Development Bank (IADB), meaning it provides capital but takes no money in return. Though in the latter case, IADB procurement contracts for Chinese firms was also an important motivation for joining, it was not the only one. Moreover, Chinese—in Beijing and elsewhere—understand the tragedy an earthquake can wreak better than many, or perhaps most. On May 12, 2008, a magnitude 7.5 earthquake struck Sichuan Province, killing almost 90,000, injuring 360,000, and leaving 5 million homeless. Like Haiti, poor building construction contributed to the scale of human loss. The outpouring of emotion and assistance was immense. With such a horrible tragedy in China's recent past, one might think that China might sympathize with Haiti's plight.
But China's response to the Haitian earthquake has not been as generous as either of these arguments would suggest. Beijing has donated $1 million to the emergency aid efforts, and does not yet appear to have made longer term commitments. It is not among the ranks of the largest donors, which include the United States, Brazil, Canada, and the European Union. The United States, for example, immediately pledged $100 million for the relief effort, and Congress is considering an additional aid package of $2.8 billion. That said, a 125 member search-and-rescue team, medics, and aid supplies coming from China were the first to reach Haiti. The tragedy has not gone unnoticed in China.
So why has China done so little? To be sure, Beijing does not tend to view its assistance activities as 'foreign aid,' but rather frames them as offering help to brother or sister countries in times of need. With a quasi-colonial history of its own, China tends to avoid activities that may smack of imperialism or appear to encroach upon a country's sovereignty. This may be why China avoids national-level coordination efforts and refrains from coordinating donor activities. However, avoiding international coordination now, which may be part of China's reasons for remaining relatively inactive, will do Haiti no good.
Moreover, Haiti's relatively small size and vast humanitarian tragedy, coupled with China's phenomenal ability to execute construction and public works projects in minimal time, present an extraordinary opportunity to showcase China's arrival and its 'harmonious' foreign policy, not just in Haiti or Latin America, but to the world. As Beijing continues to be roiled by the public relations disaster that is its dispute with Google, Haiti is a place in which China could do well. It might actually do some good, too.
Marcy writes about China. In 2007-08, she was a Fulbright Scholar in China, where she was also a Research Fellow with the U.S.-Asia Law Institute. She received an M.A. in East Asian Studies from Columbia University and graduated from Brown University.
By