Part I – Shifting U.S.- North Korea Relations
Since January, the situation on the Korean peninsula has become increasingly tense with North Korea test firing missiles, using toxic nerve agents to assassinate Kim Jong-un's half brother, and announcing that it has the capability for its missiles to reach the West Coast of the United States. Meanwhile, the Trump administration has responded to North Korea equally bellicose and frightening with threats noting that no options are off the table in dealing with North Korea including possibly preemptive strike.
Are we on a collision course for nuclear war, and what role does China play in all of this? To answer those questions and more is noted North Korea expert Jenny Town. Ms. Town is the Assistant Director of the U.S.-Korea Institute at John Hopkins School of Advanced International Studies and is the managing editor and producer of 38 North, a web journal and vital resource on all things North Korea.
Read the transcript below for Part I of this two-part interview, where Ms. Town discusses shifting U.S.-North Korea relations.  Or click the media player below to listen (total time – 16:26).
CL&P: Thank you for joining us today, Ms. Town. Before we get into the current situation on the Korean peninsula, I wanted to give our listeners a little bit more background on North Korea. In the western press, North Korea is often portrayed as a hermit impoverished kingdom run by a dictatorial mad man, but is that perception true? Is that how we should view North Korea?
JT:      Thank you. It's great to be here. I'm happy to be a part of this podcast. I think you're asking all the right questions. The problem is that the more we treat North Korea as a caricature and we don't take it seriously, the harder the problem becomes in the long run. A few years ago my colleague and I, we did write an article that talked about these myths about North Korea. It's not a hermit kingdom. I think at some point we're more isolated from it than it is from the rest of the world. There certainly are restrictions on information access and travel and movement, but there is a lot of contact with the outside world. There's a lot of trade that goes on. There's a lot of businesses, a lot of tourism. There's a lot of NGO workers and diplomats, and so they do have access to the outside world. Not the same level that other countries have, but it's not completely isolated.
The idea that Kim Jong-un is a mad man is also a dangerous characterization because he's actually very calculating. The North Korean regime, even when Kim Jong-il was there, people liked to make fun of his sort of eccentricities. But when it came to state security, the decisions that he made were very rational. Sometimes miscalculated, but he's the ultimate realist. They're a country that perceives to have many enemies, and in the process will make decision on how to protect itself and how to protect the regime.
CL&P:            So in essence, we should see their movements as something that is rational if your goal is to protect the current regime?
JT:      Yes, and we should take them seriously for what they're doing because discounting them is not serving anyone's good.
CL&P:            Agreed. Recently there seems to be a lot of bellicose activity from North Korea. In the middle of February it test fired a medium long range ballistic missile, and then it used, I guess, what's known as an illegal nerve agent to assassinate Kim Jong-un's half brother at an airport in Malaysia. Then two weeks ago, it announced a successful test of a high thrust rocket engine. Then this week they had two failed missile attempts.
Why are we seeing such activity, so much activity that seems warlike in the past month or two? Why now? What's going on?
JT:      Well, some of this is a little bit expected. This is a time when the U.S. and ROK [South Korea] are running their joint military exercises in South Korea. Over the past year, especially the last year and this year, the nature of those exercises has expanded. It's become more belligerent and it's also included such things as decapitation drills and strategic over flights. These kinds of things always spark some kind of response and a strong response from North Korea because again, they do see it as more than just business as usual; but as a more provocative, more aggressive signaling to North Korea. Over the past couple of months, though, we've really seen an acceleration of testing and demonstration of capabilities over the past year.
At the end of the Obama administration, when it was clear that the nature of U.S.-DPRK [North Korea] relations was not going to change under the Obama administration, we saw a lot of demonstrations. In the past, there might have been missile tests, but they [North Korea] didn't send out pictures of it, for instance. They didn't send out pictures of Kim Jong-un celebrating different successes. I think now they're clearly trying to prove capacity to the outside world. I think it was actually though very quiet from elections until inauguration and for a short time after inauguration as they [North Korea] were trying to figure out what to expect from America and if there was room for changing the nature of our relationship.
CL&P:            Just to go back, when you were talking about the exercises that the U.S. and South Korea are doing, you're saying because those have become stronger and more belligerent, North Korea is taking it more serious?
JT:      Yes. The exercises have been going on for decades and part of the function of the exercise is also signaling as to how the nature of the relationship with North Korea. There are times when they're much more kind of routine standard operations and drills, but over the past couple of years, they've been adding drills and expanding it. And on top of that, the messaging coming out to the media about the [U.S.-ROK] drills and to the public about the drills has really emphasized certain things like decapitation strikes and strikes on Pyongyang and things like that. So it's really become a much more antagonistic venture.
CL&P:            Then [what about] the recent U.S. response to North Korea's actions the past couple months, especially with the new administration. So Secretary of State, Rex Tillerson, when he was visiting South Korea this past month, announced that the U.S. policy of what he called strategic patience has ended. I guess can you first explain a little bit more what this policy of strategic patience is or was?
JT:      Sure. So strategic patience was the Obama policy.  Basically it was a supposedly principled approach that negotiations were only under certain conditions, and that in the meantime it was kind of doubling down on pressure on the regime to change it's strategic calculus using such tactics as mostly sanctions. And then also trying to bolster defenses in the region, so in South Korea and Japan as well. But it was largely dependent on this whole intimidation, kind of pressure and intimidation factor to try and get North Korea to change its mind about how it wants to move forward.
CL&P:            Under strategic patience, I assume that the policy, whether or not it was a failure, was put in place to try to limit North Korea's ability to develop its nuclear weaponry. Was it successful with that at all?
JT:      Absolutely not. It was a complete failure. If the goal of strategic patience really was to deter
North Korea from developing it's weapons programs, it's WMD programs, it's a complete failure because they have completely accelerated their programs during the Obama administration. In 2013, for instance, they restarted their five megawatt reactor to help produce more plutonium for nuclear weapons. In 2010, they had revealed that they had a uranium enrichment program, and in 2013, we saw that the main facility that they had shown to U.S. inspectors before had doubled in size. The centrifuge hall has doubled in size, potentially doubling it's capacity to create weapons-grade uranium or highly enriched uranium.
We've seen several demonstrations of tests. Last year alone, we had two nuclear tests and over 20 missile tests. During the Obama administration, there's been four nuclear tests. So, if the goal of strategic patience was to deter North Korea from moving forward and making the cost of nuclear weapons programs and WMD programs so untenable that it had to come back to the table, then of course it completely failed.
CL&P:            So then they're not going to come back to the table?
JT:      Well, I wouldn't draw that conclusion that they're not going to come back to the table. What I'm saying is that the policy is not compelling the right response.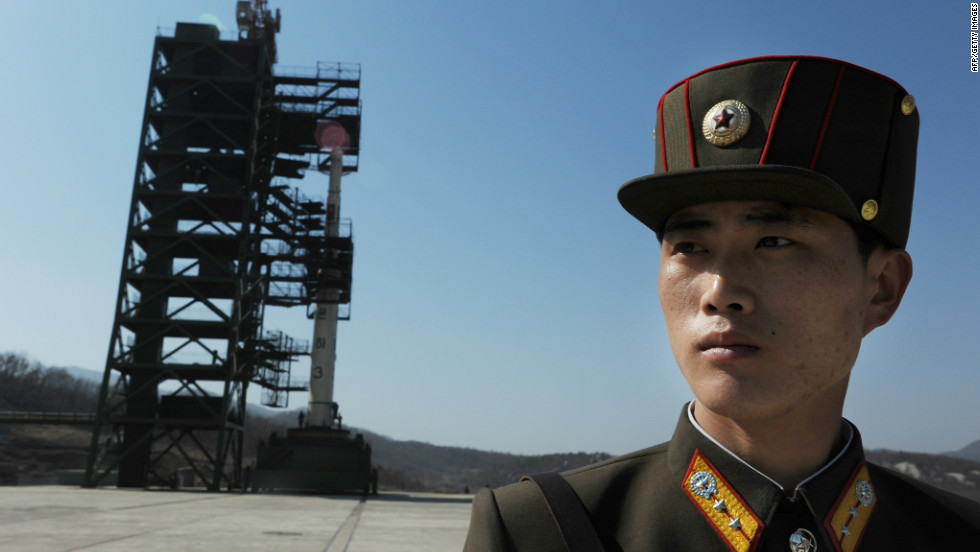 CL&P:            In terms of all this development, I mean I guess this goes back to the first question, and your answer to the first question about not perceiving North Korea as this shut in country, where do they get the ability to develop this technology? How do they have the knowledge to develop this technology for nuclear weapons?
JT:      They've been working on this program for a very long time, for decades. They have scientists in country. We know there has been cooperation with other states. They've gotten information from Pakistan and Syria and Russia in the past. There's definitely plenty of people that they've worked with over the years to get to a point where some of it's indigenous, some of it's reverse engineering of designs that they've gotten from other countries. They're a very resourceful people, and I would go back to again your first question and tying this all together, too. I think the underlying premise of strategic patience was this idea that Kim Jong-un would never be able to consolidate power under a third generation of the Kim family and that all we had to do was wait them out, and that eventually the state would collapse and then we could deal with someone else. That's just simply not the case.
CL&P:            No, it doesn't look that way. I guess since the Obama administration's policy of strategic patience allowed North Korea to develop it's weapon technology, and it had all these tests and it's really advanced, just to put it in more perspective, where exactly is North Korea as a likely  nuclear threat? What can it do right now to its neighbors in Asia, and is it really true that they could potentially in very near future have something hit at the West Coast of the United States?
JT:      We did a series of reports last year that was a technical assessment of North Korea's nuclear and missile programs. And based on what we know or what we estimate to be their capacity to make fissile materials or to produce fissile material for nuclear weapons, we estimate the baseline for their nuclear weapons arsenal to be somewhere between 12 to 15 nuclear weapons. They would have enough material to be able to make at least 12 to 15 nuclear weapons now. Given the capacity that they have to produce more – their five megawatt plutonium reactor, their uranium enrichment facility – we did projections that with the worst conditions for North Korea, making it most difficult for them for instance, that even by 2020 they could double the size of their arsenal.
By 2020 under mid-range with a little better conditions and getting their experimental light water reactor partially militarized as well, so they'd have more fissile materials, they would be able to produce maybe 50 nuclear weapons by 2020. Under the best conditions for them, if they have ample procurement, international procurement, and they have everything running in tip-top shape, at the high end we estimated they would have the potential to make about 100 nuclear weapons by 2020.
We see them really now in those ranges under those conditions that are laid out in the report. They're somewhere on that mid to high range track. Then you add in the ballistic missile programs, and the fear is always for the how soon are they going to get an ICBM, an intercontinental ballistic missile. With the new engines that they tested last year and this year, [engines] that would be suitable for missiles and not rockets, space rockets, we're talking that once they have an operational capacity, that they would be able actually to hit the East Coast of the United States, not just the West Coast. What we see that is probably given the designs that we've seen in the prototypes that they've displayed to us, we would suggest somewhere around 2020, somewhere in that range. Some estimates have that a little bit earlier. It really just depends.
But the reality is that they don't need ICBMs to be a strategic threat because our strategic partners and strategic alliance partners are in Asia, so it's South Korea and Japan. They definitely have missiles that can reach South Korea and Japan already. The big question is whether or not they have miniaturization capabilities. A lot of experts do believe they have the capability even if they haven't been able to demonstrate it. Given the number of partners that they've worked with and the programs that those partners have as well and how long that they've been working on it. We do believe they do have the capability. It's a huge threat, and it's a growing threat the longer it takes to be able to have a real strategic dialogue with them.
*****************************************************************************
To listen to Part 2 of this two-part interview with Ms. Town, please click here.