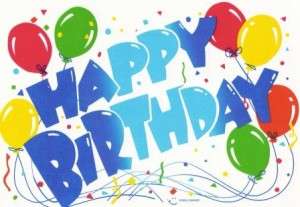 Last Thursday marked China Law & Policy's first year anniversary, giving us an opportunity to take stock.
When I started this website last summer, a good friend who has his own website told me I should be happy if I get more than 10 hits a day.  And I was.  Things started out slow, but when I was getting a consistent 20 hits a day, I felt good.  But now, a year later, China Law & Policy receives over 1,500 hits a month, with a subscriber list of over 200 people.  In a year, China Law & Policy has published 103 articles, covering a variety of issues, some serious, and some a little less so.  But all with the purpose to offer a different perspective on China and to better inform the U.S. public about issues pertaining to China.
Interestingly, the two most popular articles both involved criminal justice in China.  The article on British citizen Akmal Shaikh's execution in China at the end of December received the greatest readership (Death Sentence for British Citizen Upheld; Execution Date Set).  But our April 19 article on the Rio Tinto trial in China (Rio Tinto Trial in China – A Miscalculation about Rule of Law?) and Prof. Vivienne Bath's critique of the article (A Response to Rio Tinto – A different Opinion from Australia) was also extremely popular with our readership.  Rounding up the top three is from the "Just for Fun" section about Lady Gaga's popularity in China (Oh My Lady Gaga! A Star is Born in…China).
China Law & Policy has also been very fortunate to attract other talent as well.  Marcy Nicks Moody, a regular contributor, has written a series of hard hitting articles about economic policy and trade issues between the U.S. and China.  Her article on China's response to the Haiti earthquake (In the Aftermath of Haiti's Earthquake: Where is China?) offered an interesting perspective on China's soft power and was picked up by many other websites.  We also have had great articles from trade specialist Adam Bobrow, Chinese lawyer and professor Cao Xinglong, longtime China-watcher Susan Fishman Orlins, Gaga expert and Uigher food enthusiast Thomas Cantwell, and Chinese art expert Taliesin Thomas.
One of the goals of China Law & Policy has been to offer an outlet to a younger set of China-watchers,

those who have come of age with a China that has always been a friend and never a foe.  The mainstream press is still largely reserved for an older set of "China experts" – those raised during the Cold War and who had to deal with the baggage of Red China vs. Free China (the Mainland vs. Taiwan), baggage that today's younger China watchers do not have to carry.
In the next year, China Law & Policy would like to increase the number of guest bloggers and further diversify the opinions offered on the website.  We would also like to have more articles from Chinese scholars.  Prof. Guo Zhiyuan's interview on mental illness and the Chinese criminal justice system remains our most popular interview.
Finally, China Law & Policy would like to thank all of those who have been supporters of the website.  From the beginning, there have been many that have constantly encouraged, provided article ideas and new ways of thinking of issues; this support has truly been invaluable.  Thank you.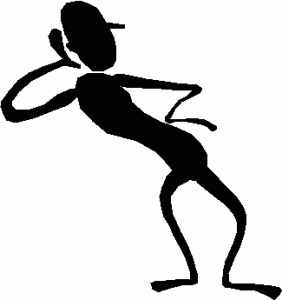 But we still want to hear from you. Have ideas about what China Law & Policy should do in the next year?  Have topics that you think China Law & Policy should cover?  Or just general comments?  Please use the comment section to let us know.  Thank you for your continued support!
2 Responses to "Happy Birthday China Law & Policy!"