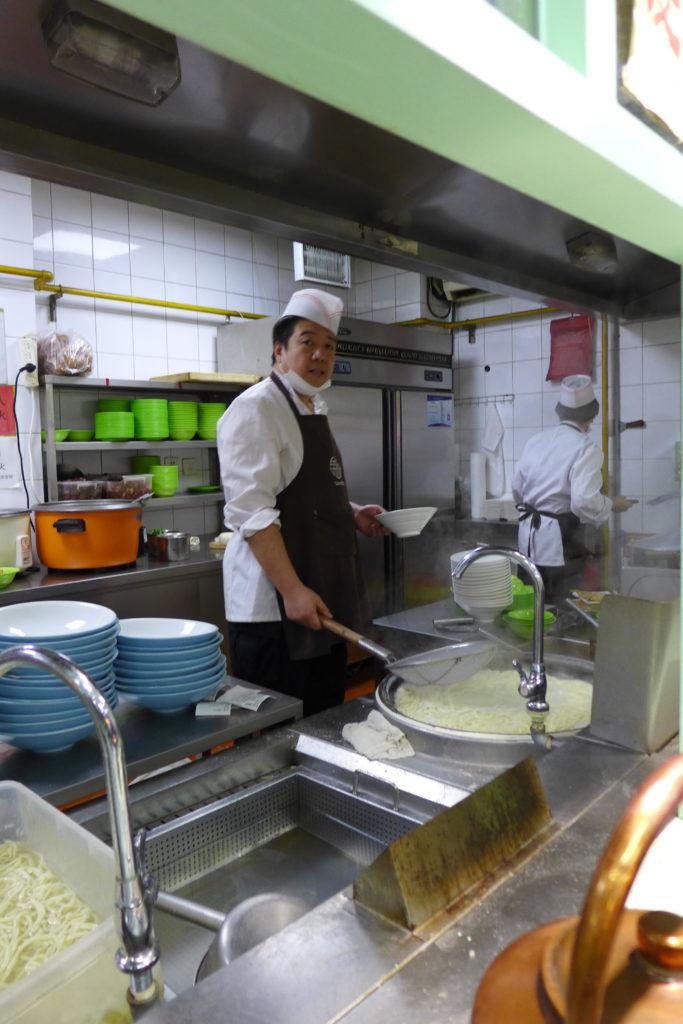 October was my dad's first trip to China. But by the second day in Beijing, he remarked "these people are always eating!" It's true – Chinese people are always eating. And eating amazing food to boot. So the number one take away from this post is, if you see a line of Chinese people forming around a food stand or in a crowded restaurant – you need to go to that place! Generally, 21 million people can't be wrong. And don't be afraid to eat the food, even if they are selling it on the street. The Beijing government has become fastidious about the cleanliness of street vendors.
With Beijing being the birthplace of some of China's most iconic dishes and snacks, it is culinary dream. So if something looks good, try it. But just to give a little bit of direction to the first time visitor, here are some things that China Law & Policy never misses out on when visiting Beijing.
Baozi – 包子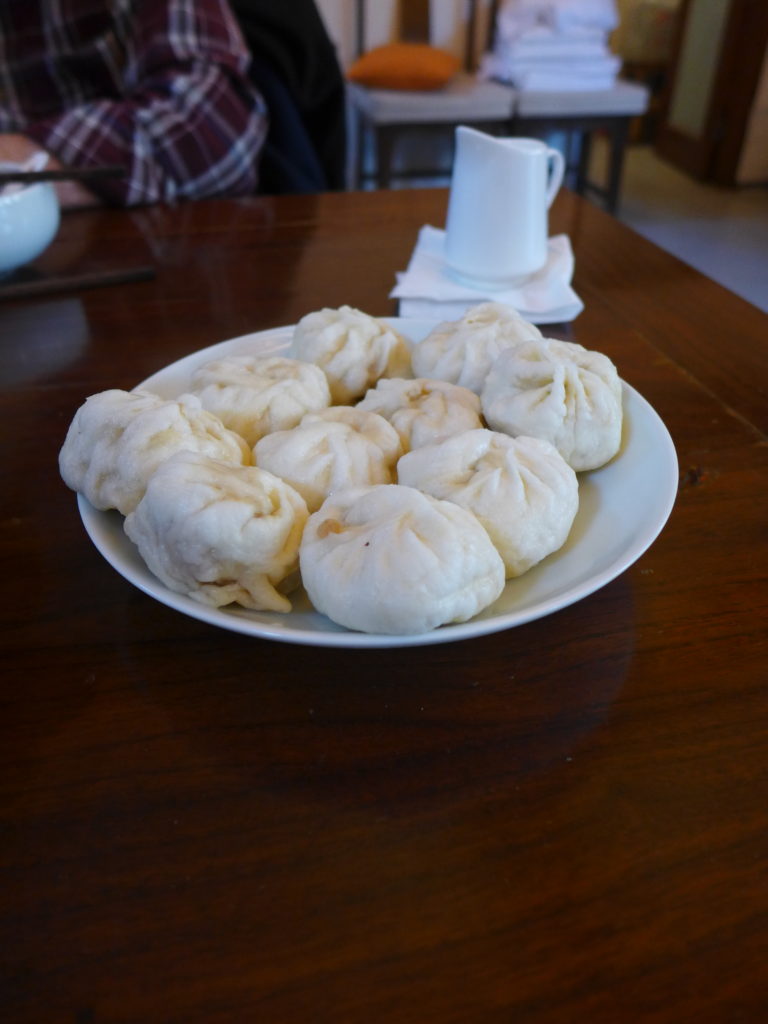 Baozi is a little piece of heaven here on earth. And I have never understood why it hasn't become more of a thing in places like New York City. Luckily baozi can be found on almost every street corner in Beijing – either at the window of a small restaurant or from a baozi hawker. Baozi is essentially a steamed, large, bready dumpling that can be eaten at any time of day. Inside this breaded goodness is a filling that can be anything – pork, beef, lamb, egg, an assortment vegetables. The bun that surrounds the filling often gets soaked in the filling's sauce, making for a savory experience.
Zhajiangmian – 炸酱面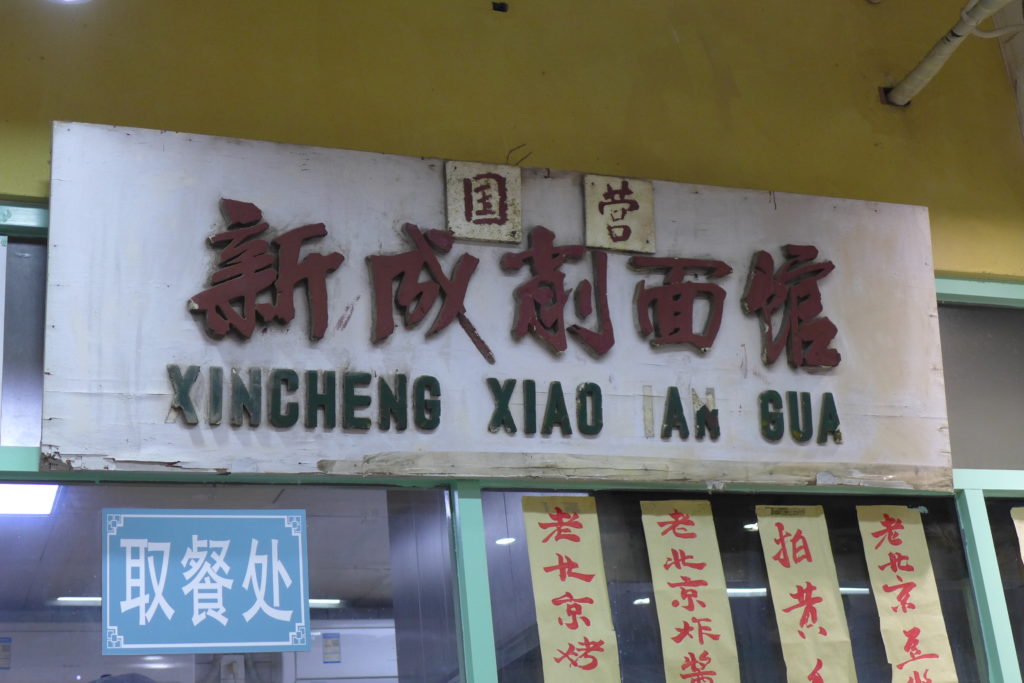 Zhajiangmian – a noodle dish with a tangy pork and bean sauce – is the first thing I try to find after landing in Beijing and its often the last thing I eat before leaving. Nothing is more Beijing than zhajiangmian and, sort of like bagels outside of New York City, it never tastes as good anywhere else in the world. You can get zhajiangmian in lots of places in Beijing but the place that I think is the best is Xincheng Xiaomianguan (新城削面管). There is one in the Dashilar hutong area and one just south of the Drum Tower. Likely they are elsewhere in the city. But if you can't find it, just ask your hotel where you can get some zhajiangmian nearby.
Jianbing – 煎饼
I am not a fan of jianbing, but most people are and it is quintessentially Beijing. So it is a must try and tried fresh. The base is a very light and fluffy crepe and when it gets firm enough, a tangy, hot sauce is washed over it, an egg cracked on top and eventually scallions added. Sometimes a fried bread stick is also added. Once cooked, it is folded and ready to be wolfed down for a delectable treat.
Peking/Beijing Duck – 北京烤鸭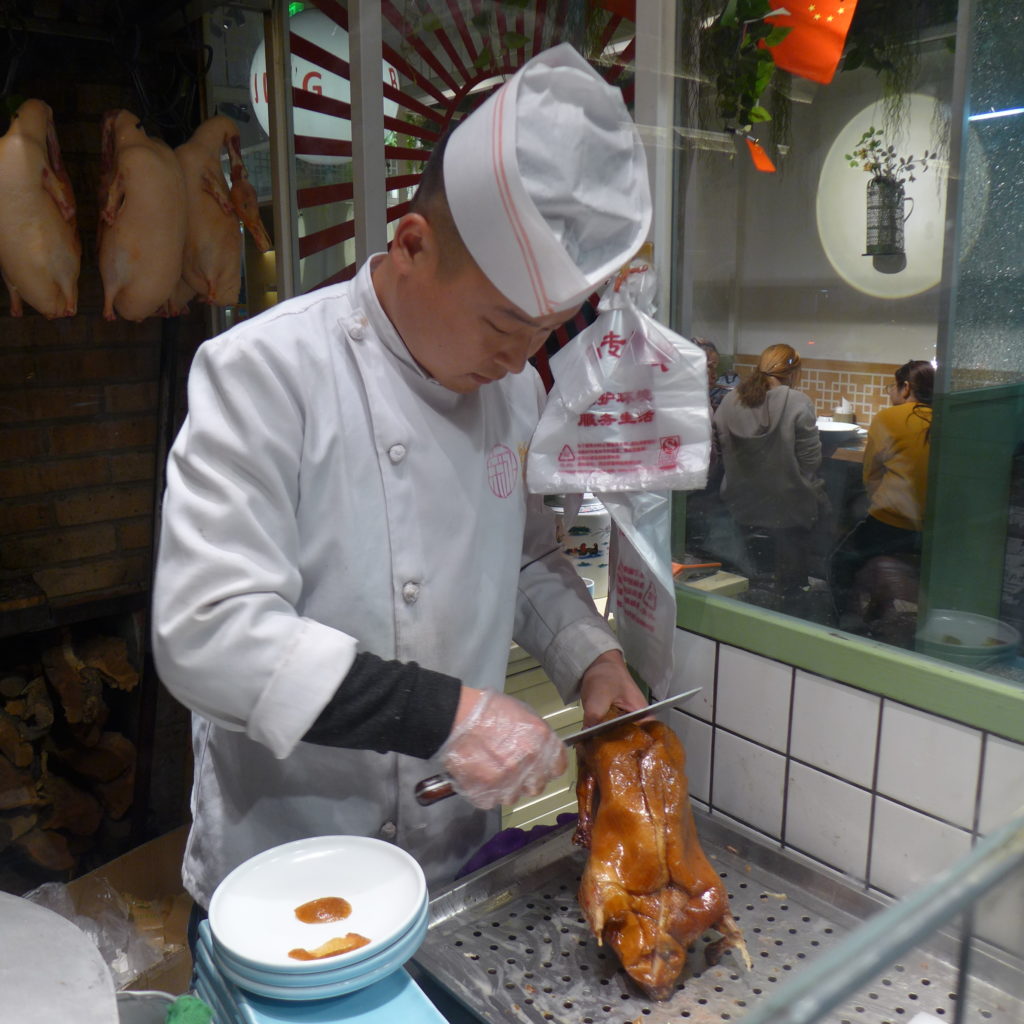 Eating Peking Duck in Beijing is not a cliché – it is a must! And it's hard to find a bad place to eat it. Basically look for a crowded Peking duck restaurant and go in. If you can't find one nearby, then head to Quanjude (全聚德). Quanjude, first founded in 1864, makes a mean, delicious duck. Some might turn up their noses at the fact they are now a chain, but whatever. You aren't in Beijing to be cool; you are there to eat good food and Quanjude offers great duck. If you have a bit more money to burn, there is Da Dong (大董) which serves splendid duck in a higher-end setting that is an experience to say the least. I prefer the one in by Worker's Stadium(工体)with its neon lights and plastic, life-size horses in galloping poses throughout the restaurant.
Lamb Hotpot (火锅)
In the United States, when people think of hot pot, they often think of the super spicy version from Sichuan. But hotpot is also very much a Beijing thing, with the focus being lamb. Additionally, Beijing hotpot can have a spicy broth or a non-spicy broth. A simmering pot of the broth cooks in the middle of the table, with raw meat, vegetables and starch ordered to be cook in the broth once it starts boiling. It is best to go with a group so as to taste as much as possible. So if you are traveling with friends and family or a tour, grab a few people and go. If you are a meat eater, be sure to order the lamb slices. Potatoes, tofu, fish balls, chrysanthemum leaves and rice noodles are some of my favorites to throw in the pot as well. Once cooked, you can dip them into the sesame sauce that will be provided.
Beijing Yogurt (老北京酸奶)
When one thinks of China, one does not immediately think "dairy." But in Beijing, yogurt has been sold for centuries and is a rather exquisite treat to try while wandering the hutongs. Unlike U.S. yogurt, it is drinkable and you eat it using a straw. It is also unique in that it is sweet, but not overly sweet, with a tinge of the sour. It's hard to describe why it is delicious which means, eat it.
This post could go on forever about all the scrumptious things to eat in Beijing. The point is, in Beijing, eating is half the fun; actually, it's probably 75% of the fun. So just try everything. And if you didn't eat one of the things listed above, don't stress about it. As long as you ate something good, that's all that matters!
But did you discover some edible delightness that didn't make it to this list? Or found a restaurant that is a must to visit? If so, we would love to hear about it so please share in the comments section below.
And most importantly, have fun in Beijing!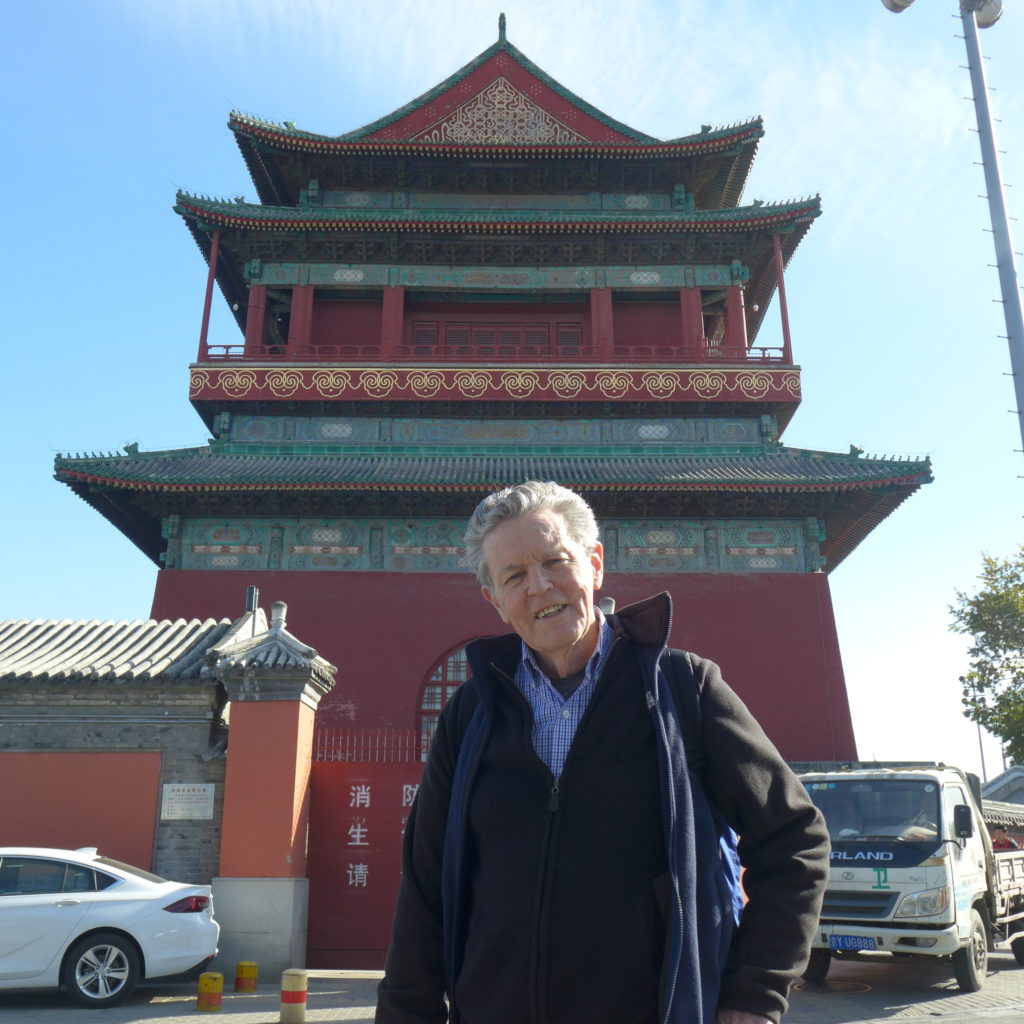 By