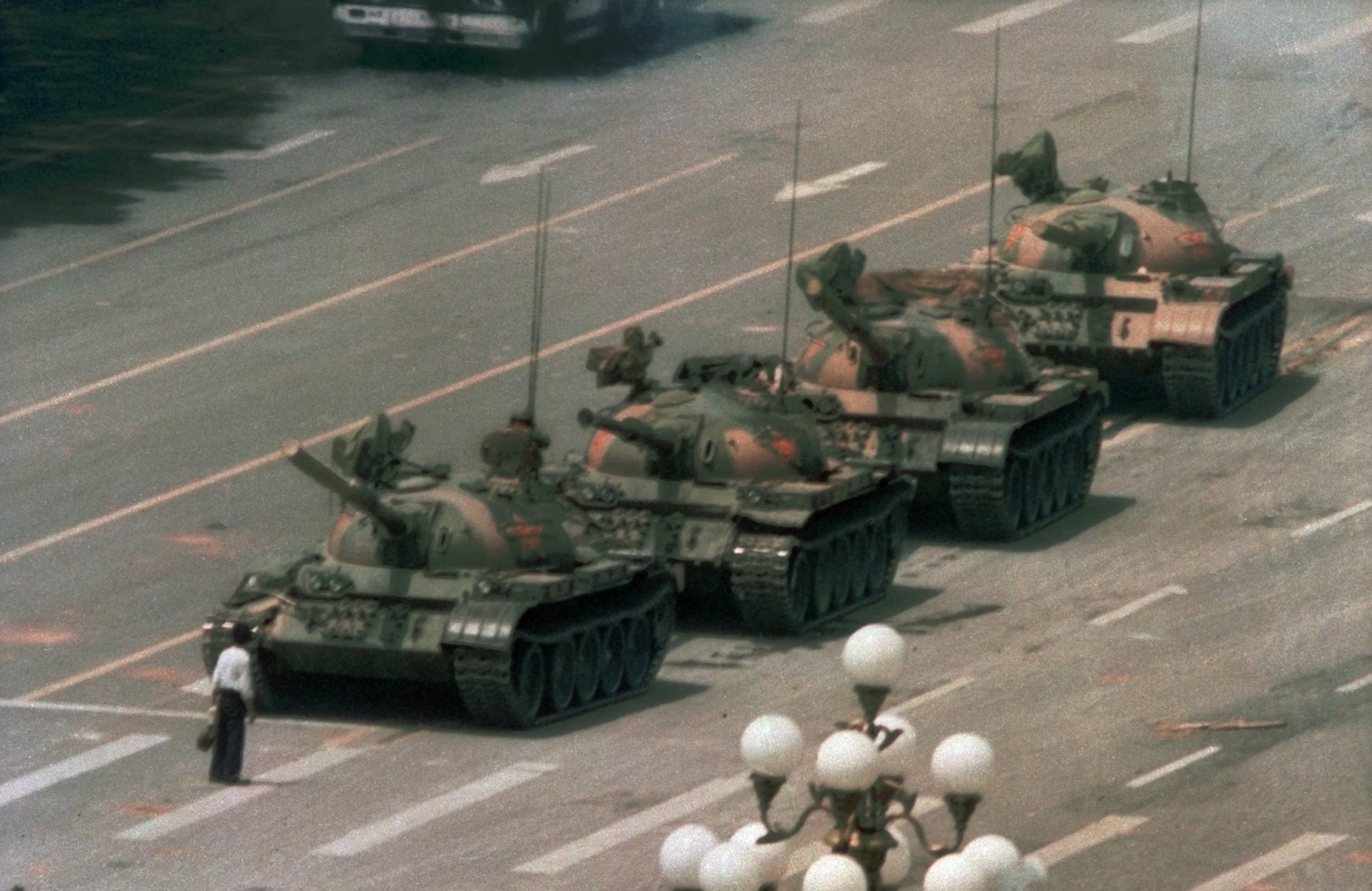 This Thursday marks the 31st anniversary of the Chinese government's violent crackdown on the peaceful protests at Tiananmen Square.  On the night of June 3 and into the early morning hours of June 4, 1989, tanks rolled in to the streets of Beijing and the Chinese government did the unthinkable: it opened fire on its own people, killing hundreds if not thousands of unarmed civilians in the streets surrounding Tiananmen Square.  That violent crackdown marked the end of student-led, peaceful protests in the Square, protests that sought to bring reform to China.
To mark this anniversary, I was going to write a post on where China is today and its new attempts to squelch any dissent, protest, or rule of law in one of the last areas in China that permits freedom of speech: Hong Kong.  But as I sit here in New York City, on a picture-perfect spring afternoon, searching for photos of the tanks rolling into the Tiananmen Square area to accompany the blog post, my twitter feed is full of pictures of U.S. military trucks invading some of America's largest cities to "put down" peaceful – and some less peaceful – protests.  These protests erupted soon after videos emerged of the brutal death of George Floyd, a black man who died after a white police officer pressed his knee into Floyd's neck until Floyd stopped breathing. For eight minutes and 46 seconds, and even after Floyd's handcuffed body went limp, the officer never stopped his pressure on Floyd's neck. Three other police officers stood there and watched.
As protests erupt in the United States, our initial response is violence.  Tear gas and pepper spray fill the streets of many U.S. cities with the police resorting to heavy-handed tactics.  Peaceful protesters are hit with rubber bullets.  There is little attempt by the police to de-escalate.  Journalists find themselves the targets of police.  The government blames "antifa" forces for instigating the protests.  These  scenes conjure up images of last year's protests in Hong Kong, where violent police tactics were used against unarmed protesters.  And with some Hong Kong protesters' frustrations growing, they too sought to vandalize stores and destroy property.  The Chinese government blames "foreign forces" for riling up the people. The one difference: President Xi Jinping didn't tweet that the Hong Kong police should shoot the protesters; that would be too reminiscent of 1989.  But, in the United States, President Donald Trump did tweet such sentiments. And mere days from the 31st anniversary of the Chinese government unleashing its military to massacre unarmed civilians, Trump has threatened to do the same.
I know that substantively comparing the United States and China is inappropriate.  The police officer who killed Floyd has been charged with third degree murder and will be prosecuted at a public trial that will be covered by the press.  The officer's fate will be determined by an independent judicial system.  These things would never happen in China, and increasing less so in Hong Kong.  And there are some police officers and national guard members showing restraint and solidarity with the protesters; those who are not will be held accountable.  Again, something that would not happen in China and isn't happening in Hong Kong.  But the images from the United States this week, and the sentiments from the U.S. president, are eerily similar to images of Beijing in 1989 and Hong Kong last summer.  It's too much to ignore.   And I fear that like the protesters in 1989 who sought a better society for China, the protesters this weekend in the United States will confront a government that prevents them from realizing a better society for us: one that is truly equal and  where black lives matter.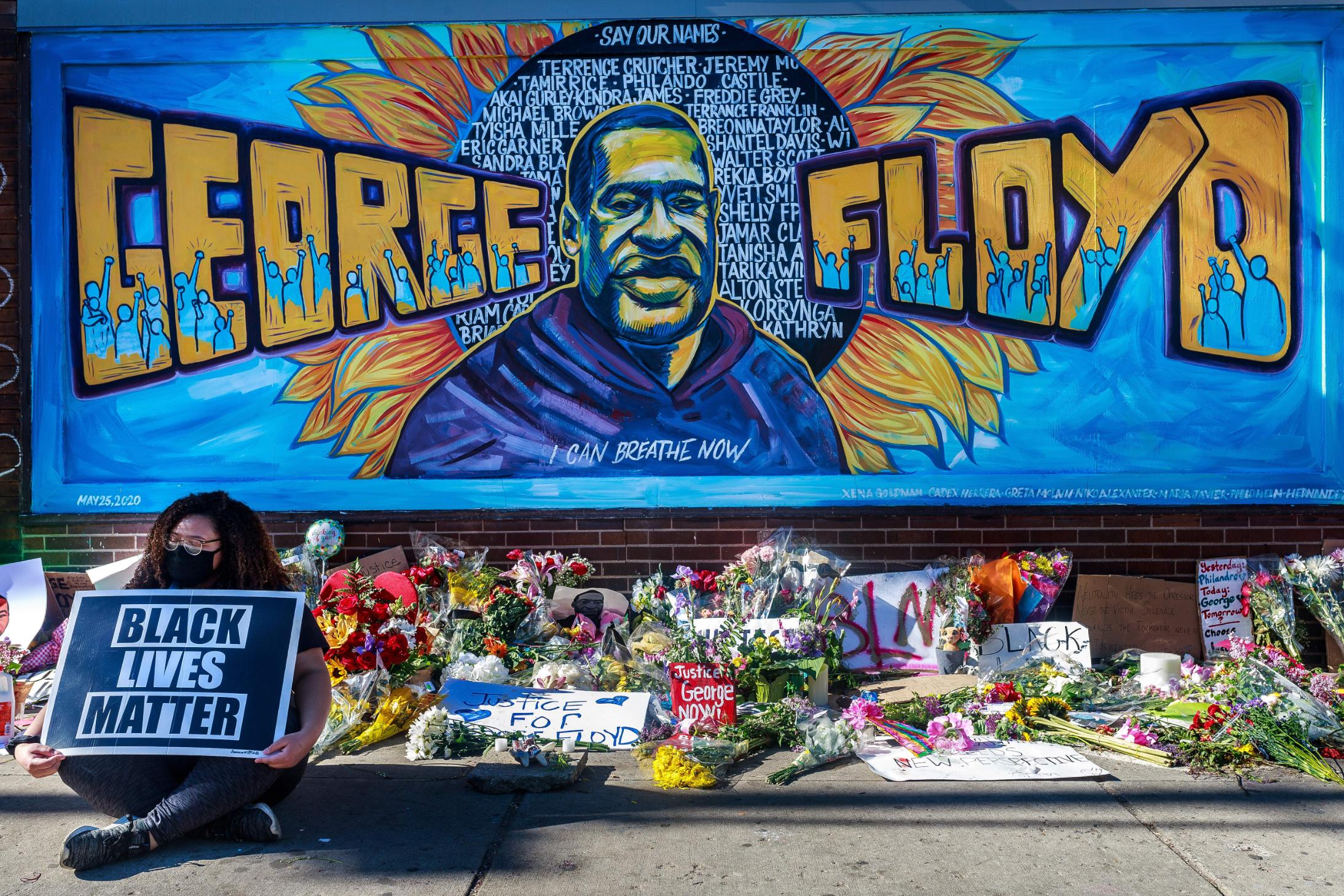 Every year, I dedicate this post to those killed on June 4th, 1989.  But as I write this, I wonder, how many of the men and women who lost their lives in Beijing 31 years ago used their last breathes to cry out for their mothers, just like George Floyd did last week on the streets of Minneapolis.  And while we still must remember June 4th, the lives lost and the dreams crushed, this year, I would like to dedicate this post to George Floyd.  And to Ahmaud Arbery, Breonna Taylor, Philando Castile, Sandra Bland, Eric Gardener, Michael Brown, Tamir Rice, Trayvon Martin and the countless other African Americans killed by the police in the United States (or people who thought they were the police).  We need to say their names.  We must never forget.  For them, we must continue to build a better society with freedom, equality and dignity for all.
4 Responses to "Tiananmen 31 Years Later – Where Are We Now?"