The Obama Administration has a new China policy, or at the very least has gotten better at articulating it. In preparation for President Hu Jintao's January 19 State visit, key officials in the Obama Administration outlined their goals for the U.S.-China relationship through a series of speeches last week. 
While Secretaries Tim Geithner and Gary Locke each focused on specifics (currency, market access, intellectual property), Secretary of State Hilary Clinton's speech on Friday (click here for speech transcript) provided a new framework by which to view the U.S.-China relationship. Rest assured this isn't the same soft China policy that accompanied President Obama on his visit to China in November 2009. 
In her speech, Clinton acknowledged the importance of the U.S.-China relationship to each country and the world at large. But while it values its relationship with China, the United States still has choices and the U.S. would "firmly and decisively" address its differences with China. Friday's speech, which was also the inaugural Richard C. Holbrooke Annual Lecture, in honor of former State Department official and an important peace envoy (key player in the Dayton Peace Accords and envoy to Afghanistan), has already received criticism from China's leadership.  
Clinton Announces a New Paradigm By Which to View China's Rise
Perhaps the greatest obstacles in the relationship – at least for the U.S. – have been China's currency manipulation and China's protection of domestic industries at the expense of international trade rules and norms.  What the U.S. asks of China – to stop pegging its currency to the U.S. dollar and to open its markets to foreign competition in accordance with international standards – inevitably means that in the short-term, Chinese domestic companies will suffer.  By allowing its currency to float, Chinese exports will become more expensive, hurting the manufacturing backbone of its economy.  Opening its markets to more competition from foreign companies and products – particularly the government procurement market – could impair the development of many of China's nascent industries. 
Needless to say, it has been difficult to find a convincing argument to make Chian's leaders willing suffer short-term hurt. In the past, U.S. officials have repeatedly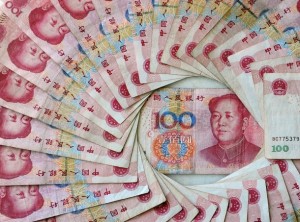 discussed how in the long-run these changes will eventually better promote China's economic growth and power. But this appear disingenuous since in the short-term, it is the U.S. that will most greatly benefit from changes to Beijing's current policies.  Additionally, telling Beijing what's good for it in the long-run is sort of like parents telling their kids what is best. 
But Clinton's speech took on a decidedly different approach and offers a more convincing, even slightly threatening argument.  Clinton did not bother with a "what is best for China" argument to try to convince the Chinese government; instead Clinton provided an entire new way by which to view China's rise.  Clinton acknowledged the hard work of China's people and the far-sightedness of its leaders in creating the world's second largest economy in just over 30 years.  But Clinton also stressed the important role the United States played in China's rise; without the United States, which guaranteed military security in Asia and equitable rules to govern the global economy, China's current success would have been impossible.  
By tying China's rise to the stability the United States provided in the region for the past 30 years, Clinton makes a much stronger argument as to why China's leaders should make some changes on currency and market access – basically, these are the rules of the game that allowed you to succeed and now you think you can just change them? 
The United States Will Remain a Pacific Power
But if logic isn't enough to better protect U.S.' interests, Clinton put China on warning that it is not the only fish in the sea.  Repudiating any notion of a G-2 relationship, Clinton gave a shout out to the other countries in the region, stating that the United States intends to remain a Pacific military power, strengthen its bonds with its allies in the region (e.g. Japan, South Korea, Philippines) and deepen its ties with developing Asian countries (e.g. India, Vietnam, Indonesia).
On some level, this should not come as a surprise to China.  This past summer, the United States involved itself in a long-running dispute between China and Vietnam over the control of a group of rock islands, stating that the U.S. has a national interest in mediating the dispute.  Additionally, recent bellicose developments on the Korean peninsula and China's ambivalent response to the North's unprovoked attack on South Korea, makes it apparent that the United States must maintain a strong military presence in the region.  China's response shows that it is not yet ready to take on the responsibility of maintaining peace in the Pacific region since its loyalties to North Korea still dominate. 
Finally, Clinton noted that China's non-transparent military build-up leaves one wondering what exactly are China's intentions.  Military-to-military ties between the
 United States and China are at all-time low, mostly at the fault of China.  China's military continues to shroud itself in secrecy and the recent visit of Secretary Robert Gates to China was a complete debacle.  While Gates visited with President Hu Jintao in Beijing, the People's Liberation Army (PLA) tested – in a very public way – its own stealth fighter jet.  Hu's admission that he was unaware of the PLA's planned test fight, is not particularly reassuring.  Not only does the PLA continue its secrative military build-up, but it's even a secret to China's own President, making one wonder, what power does Hu still have?  If history is a guide, whoever is in charge of the Chinese military is in charge of China.  If not Hu, then who?
Getting Serious About Human Rights
Clinton was surprisingly blunt when it came to China's human rights record and didn't just portray human rights as a peculiar aspect of the American culture (see President Obama's talk to Shanghai students in November 2009 for this approach).  Instead, Clinton emphasized the universality of certain human rights and highlighted the fact that China is a signatory to many United Nations human rights treaties.  The United States is not interfering with China's domestic politics; instead the United States is merely requesting that China fulfill its human rights obligations, obligations it voluntary agreed to. 
But Clinton went further and mentioned specific dissidents, including the recent Nobel Peace Prize winner, Liu Xiaobo who is currently languishing in a Chinese prison; rights defending attorney Chen Guangcheng who since his release from prison has been subject to repeat police harassment; and missing rights defending attorney Gao Zhisheng.   Clinton stressed that as long as people like these three continue to advocate peacefully within the confines of the law, China should not persecute them.  Clinton poetically commented that the empty seat for Liu Xiaobo at last month's Nobel Peace Prize ceremony symbolizes China's unrealized potential.  Clinton stressed that these human rights are necessary to China's success; freedom of speech is essential to fostering free thought that leads to technological and scientific advancement and a vibrant civil society addresses social-economic problems that are currently one the regime's biggest fears. 
The Obama Administration has a new policy on China – it's tougher, more logical and stresses the importance of human rights.  The Chinese government has already responded.  President Hu Jintao, in an interview with the Washington Post, commented that the United States should not interfere with the internal affairs of China. 
Wednesday's meeting between Presidents Hu and Obama should prove to be perhaps some of the most important conversations in the U.S.-China relationship since Kissinger secretly visited Beijing in 1971 in preparation for President Nixon's visit.
2 Responses to "Clinton on U.S-China Relations – A Changed Approach"