China Law & Policy believes that an understanding of the development of the Chinese legal system is integral to an informed U.S. policy toward China.  In China, where the legal system is often indistinguishable from the political system, which laws are effectively implemented is not necessarily determined by an independent legal system, but instead reflects the political priorities of the ruling Chinese Communist Party.  U.S. policy needs to take this fact into consideration.
Our Bloggers
Elizabeth M. Lynch – Elizabeth, founder of China Law & Policy, is an attorney who focuses on legal development and reform in China. Elizabeth recently concluded her work as research fellow at NYU Law School's U.S.-Asia Law Institute where she worked with Professor Jerome Cohen on criminal justice reform in China.  Prior to joining the U.S.-Asia Law Institute, Elizabeth was a practicing attorney in New York, working on commercial litigation including anti-trust and securities actions.  She also worked on pro bono cases, including a state post-conviction petition for an individual on Tennessee's death row. She received her J.D. from Harvard Law School and her B.A. in Chinese Studies and Political Science from the State University of New York at Albany.  In between undergrad and law school, Elizabeth was a Fulbright Scholar researching rule of law issues at Peking University in Beijing.
Marcy Nicks Moody – Marcy is a regular contributor to China Law & Policy. Her research interests include energy and environment, competition and industrial policy, and domestic politics in China. She received her M.A. in East Asian Studies from Columbia University and her B.A. from Brown University. In 2007, she was a Fulbright Scholar in China, where she was also a research fellow at NYU School of Law's U.S.-Asia Law Institute.  Marcy's articles can be found by clicking here.
Join Us
China Law & Policy welcomes posting from others particularly those that are well written and require little editing.  Ideas for a post?  Got a submission?  Please email elynch@chinalawandpolicy.com.
Comments Policy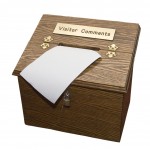 Comments to postings and articles are welcomed.  You have the right to express any opinion, but China Law & Policy reserves the right to delete comments that are not expressed in a civil manner.  Name calling, personal attacks, excessive cursing or any other violent or threatening language will not be posted.  Additionally, comments entirely unrelated to the posting or comments that are repetitive will be deleted. Spam is not permitted.  Thank you for maintaining the civility of China Law & Policy.